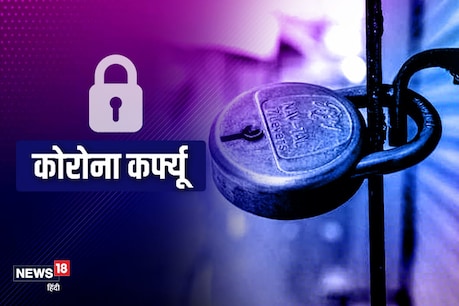 More strictness in corona curfew
Uttarakhand Corona Curfew: For those coming to Uttarakhand, registration and a negative report of RT-PCR up to 72 hours has been made mandatory. Public vehicles will run with a capacity of 50 percent. Goods vehicles are exempted from curfew.
Dehradun. Uttarakhand too finally decided to take a week of lockdown. However, it has been named as Kovid Curfew instead of Lock Down. Kovid curfew will be applicable from Tuesday. On Saturday, a team of MLAs led by Cabinet Minister Ganesh Joshi met the Chief Minister and demanded a complete curfew. Cabinet minister Harak Singh Rawat had demanded a complete lockdown a week ago, describing it as the ultimate weapon. Government spokesman Subodh Uniyal said that in view of the increasing cases of Kovid, the government has decided to impose Kovid curfew in the entire state for the safety of the people. Complete curfew will remain in force from 6 am on May 11 to May 18. According to government spokesperson Subodh Uniyal, on May 17, the situation will be decided after assessing the situation. During Kovid curfew, only fruit-vegetable, meat-fish and milk shops will open from 7 am to 10 am. The shops of groceries will be open till one o'clock tomorrow i.e. on Monday. After this, the shops of groceries will open only from 7 to 10 am on May 13. Groceries shops will also be closed for the rest of the day. He said that for those coming to Uttarakhand from other states, registration and negative report of RTPCR up to 72 hours ago has been made mandatory. Public vehicles will run with 50 percent capacity in inter-state and inter-district transport. Goods vehicles are exempted from curfew. Migrants returning to the village will have to stay in isolation for seven days in the quarantine center of the gram panchayat. For this, the village head can spend with the money received from the State Finance Commission. If required more than this, SDRF and CRA funds can be spent after the permission of the Collector. The remaining offices will remain closed except for the Collectorate, Mandalayukta office, Vidhan Sabha, Secretariat and Directorate of essential services. Apart from this, liquor shops, bars will also be closed, but there will be no effect on the vaccination drive. People going for vaccination will be exempted from showing the registration number. For weddings too, the maximum number has been reduced from fifty to twenty. Even more than twenty people can not participate in an autopsy. Passengers traveling from the plains of Dehradun, Haridwar, Pauri, Udhamsingh Nagar, Nainital districts to the mountainous areas will be required to bring RTPCR or Rapid Antigen Negative Report. It will be checked at the border of each district.