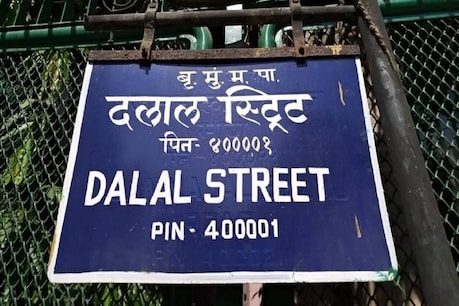 Due to the current situation in foreign investors, there is a growing concern about the impact on the Indian economy.
During the year 2020, after the huge fall in the equity market due to the spread of corona virus, foreign investors invested money in the capital market. This led to a rapid trend in the Indian stock markets. Now due to the second wave of Corona, the impact on the Indian economy has increased the concern among foreign investors.
New Delhi. Foreign investors worried about the devastation caused by the second wave of Corona virus (Covid-19 Second Wave) and its impact on the Indian economy, in the first week of May 2021. Markets) has withdrawn Rs 5,936 crore. Earlier, foreign investors had withdrawn Rs 9,659 crore in April. However, in the six months before April, foreign investors had invested heavily in the Indian capital market. FPI may continue its selling process Morningstar India Associate Director Himanshu Srivastava said that there is a fear of corona among foreign investors. Further, the possibility of selling by these investors cannot be ruled out. According to the data, Foreign Portfolio Investors (FPI) have withdrawn a total amount of Rs 5,936 crore from the equity market of the country during May 3-7. FPIs were investing heavily in the market from October 2020 before the April outflow. He had invested around Rs 1.97 lakh crore in equities during October 2020 to March 2021. This includes a net investment of Rs 55,741 crore in the first three months of this year. Also read- Indian Railways increased special trains for Uttar Pradesh and Bihar, some were extended, tickets started booking from todayProfit booking may also be the reason for FPI's withdrawal of capital Alok Aggarwal, Chief Research Officer, Bajaj Capital, told Moneycontrol that FPIs are selling in the country with increasing Corona cases, lockdown in states and slowing growth. Also, outflow from FPI has increased due to weak currency. However, Harsh Jain, co-founder of the online investment portal Grow (Groww), said the recent sell-off by foreign investors could be the reason for profit-booking. He told that foreign investors started investing heavily from April 2020. Since then, the market has gained a lot of momentum. Some of his stock stocks have given good returns during this period.