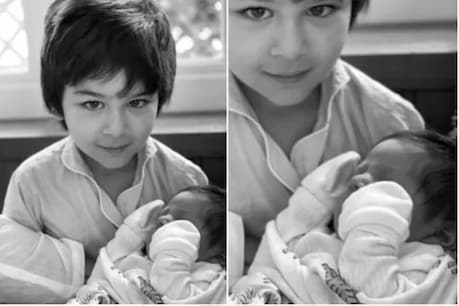 Kareena Kapoor shared the picture on Instagram.
Kareena Kapoor has shared a monochrome picture of another baby boy on social media.
Mumbai.
Today all are making Mother's Day. Bollywood celebs are also constantly making this day special for their mother. Kareena Kapoor Khan has also made this day very special with her two children. The actress had not yet shared the picture of the second son with the fans, but now the wait is over. Kareena Kapoor has shared a monochrome picture of another baby boy on social media. Kilkari echoed for the second time in February at the home of Kareena Kapoor and Saif Ali Khan. Since then, the younger son has been kept completely away from the eyes of the media. People were waiting for when the younger Nabav would be seen, but today on the occasion of Mother's Day, he has shown a glimpse of his son. He shared the picture of the younger son with the elder son Taimur. In the picture, Timur has a younger brother sitting on his lap. In the photo, Timur is seen smiling while looking at the camera, while the younger son of the actress has his hands on his face. In this photo too, the entire face of Kareena's son is not clearly visible. Sharing the picture, Kareena Kapoor has written, 'Today the whole world rests on hope, and these two give me hope…'. Hope for a better tomorrow, Happy Mother's Day to all of you. ' Strong mothers are … believe …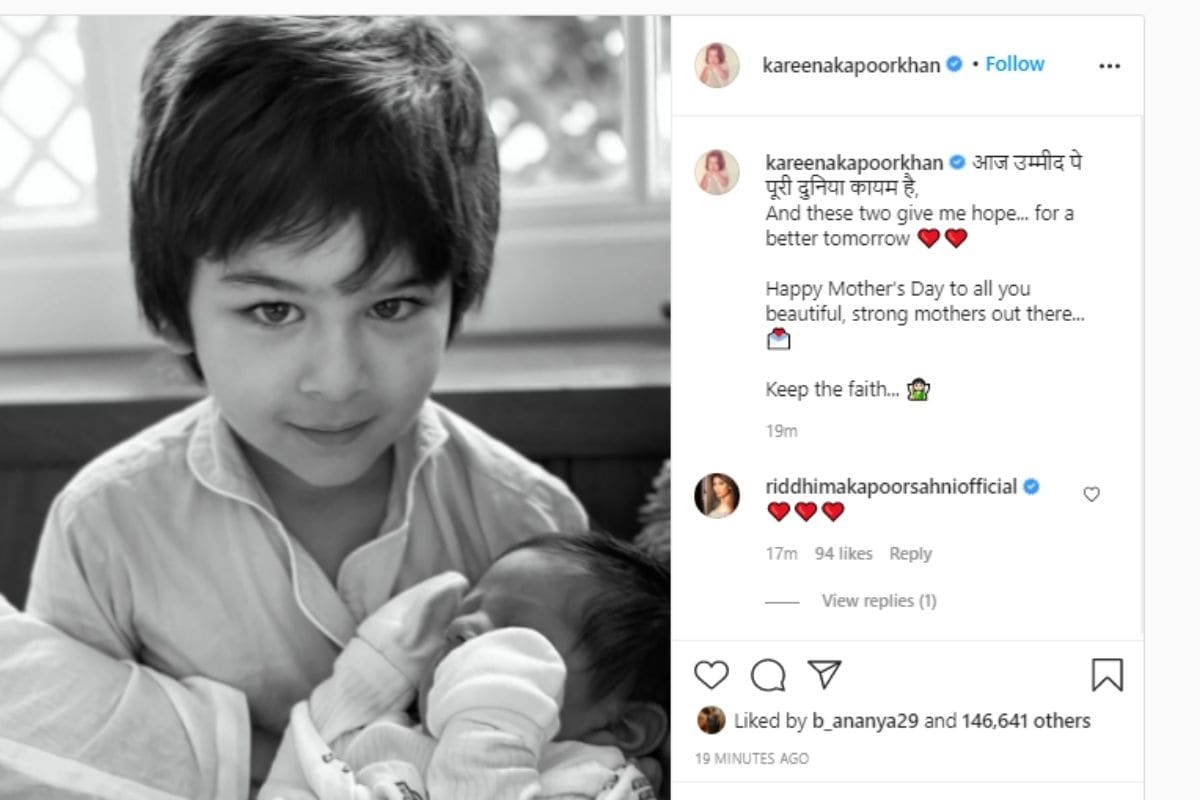 This post of Kareena Kapoor has gone viral on social media. Fans are going crazy after seeing the first photo of the actress's son. Fans have also been reacting to Kareena's post in various ways. Let us tell you that Kareena Kapoor Khan started working again a month after the birth of her son. Right now due to Corona's havoc and lockdown, she is at home and is asking everyone to stay home and stay safe.