Abhishek-Abhishek Bachchan are both active on social media. File photo.
Abhishek Bachchan was tweeted by a user and described him as a better actor than his father and century legend Amitabh Bachchan, after which Junior B thanked the user and gave a brilliant reply.
Mumbai.
Abhishek Bachchan is one of those Bollywood actors who are very active on social media and reply to the comments of the users. Abhishek Bachchan, who started his career with the film 'Refugee', has worked in many brilliant films so far in his career. Recently, a user tweeted him to be a better actor than his father and the great hero of the century Amitabh Bachchan, after which he gave a brilliant reply, thanking the user. After trolling Abhishek Bachchan (Abhishek Bachchan) several times, people on social media said that he is getting work in films because of his father i.e. Amitabh Bachchan. People measure Abhishek's acting and films with Amitabh. Recently he appeared in the film 'The Big Bull', for which he was also highly appreciated. Recently, a user has said that he is better than Amitabh, so the actor responded. One user wrote on Twitter, 'Looking at Big Bull, I think you are better than Big B when it comes to acting. Blessed Guru Bhai '. In this way, the user has praised Abhishek, but Abhishek has given his answer in his own style.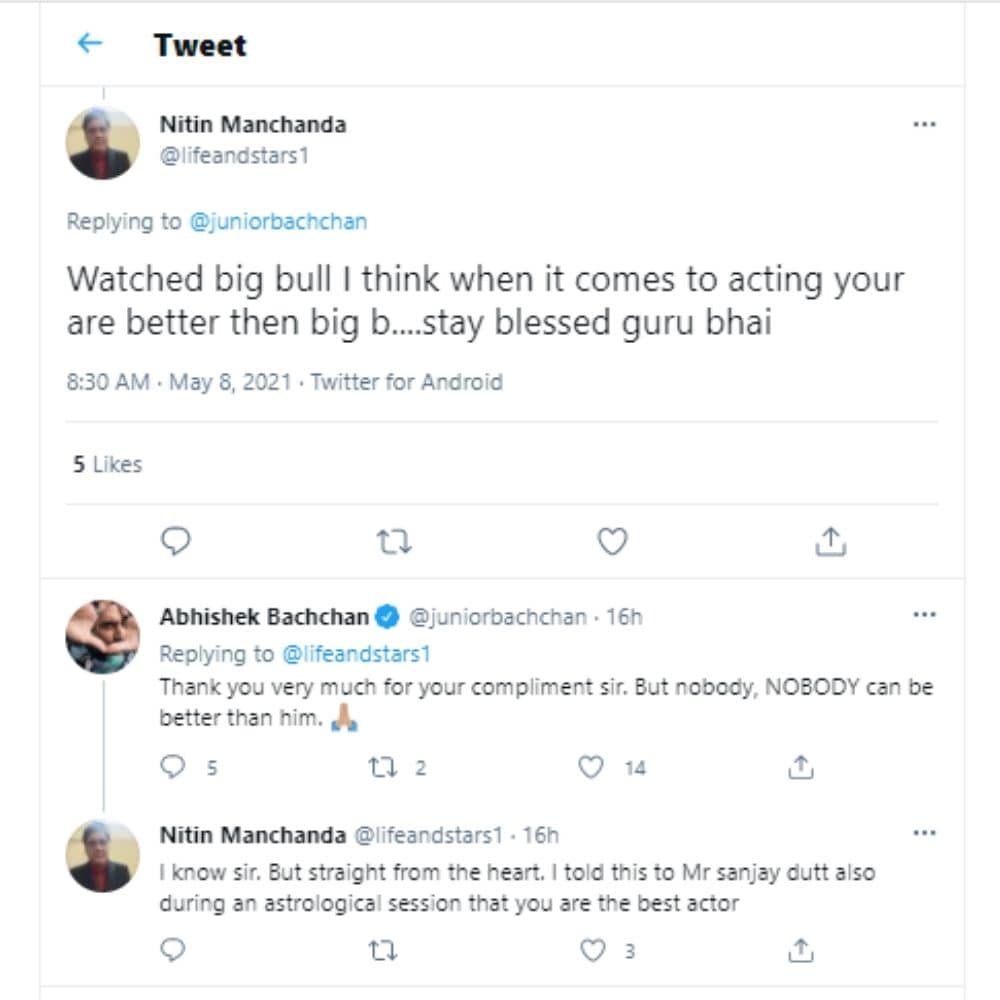 Abhishek wrote while replying, 'Thank you very much sir for your compliment. But no one can be better than (Amitabh Bachchan). This reply from Abhishek has won everyone's heart. Fans are praising Abhishek Bachchan a lot. By the way, there have been many occasions when Abhishek has openly praised his father. Let me tell you that in the film 'The Big Bull', he played the role of stock broker Harshad Mehta. In which Abhishek's work is being praised a lot. Talk about the workfront, Abhishek is now shooting for the film 'Tenth'. Apart from this, he also has many important projects like 'Bob Vishwas' and 'Breath' next season, on which he is continuously working.