Scene of devotees gathering in Kumbh Mela. (File Photo)
Uttarakhand News: Once again the organization of Kumbh Mela has come into the limelight because now the news of the death of a monk of Juna Akhara has come. Know how many sadhus are infected and how many lives have been lost so far.
Dehradun.
There are many questions and discussions after the news of the death of Mahanta Vimal, a monk of Juna Arena in a local hospital. Outbreak of the second wave of corona infection is continuing in Uttarakhand as well as in the country and there has been much debate that the Kumbh Mela was organized with the risk. At the same time, there are also reports that this is the ninth case of death from Corona among the prominent sadhus who joined Kumbh. The death of Mahant Vimal of Panch Dashnam Juna Arena, one of the major akharas, has been reported to be on Thursday. According to reports through news agencies, his body was buried on Saturday at the Srimanta Prem Giri Ashram in Kangri village near Haridwar.
read this also :
For the first time, the train carried so much oxygen, the express reached Delhi from Gujarat
Who was Mahant Vimal?
Rabindranand Saraswati of Juna Akhada said that Mahant Vimal was associated with the Akhara for the last nearly two decades and was also given the title of Mahamandaleshwar in the Kumbh held in Haridwar recently. This title was given to him by Swami Awadheshanand Giri, the head of Juna Arena. On 19 April, Vimal Giri was found corona positive. On Wednesday, after the condition worsened, he was admitted to the private hospital in Dehradun, where he breathed his last.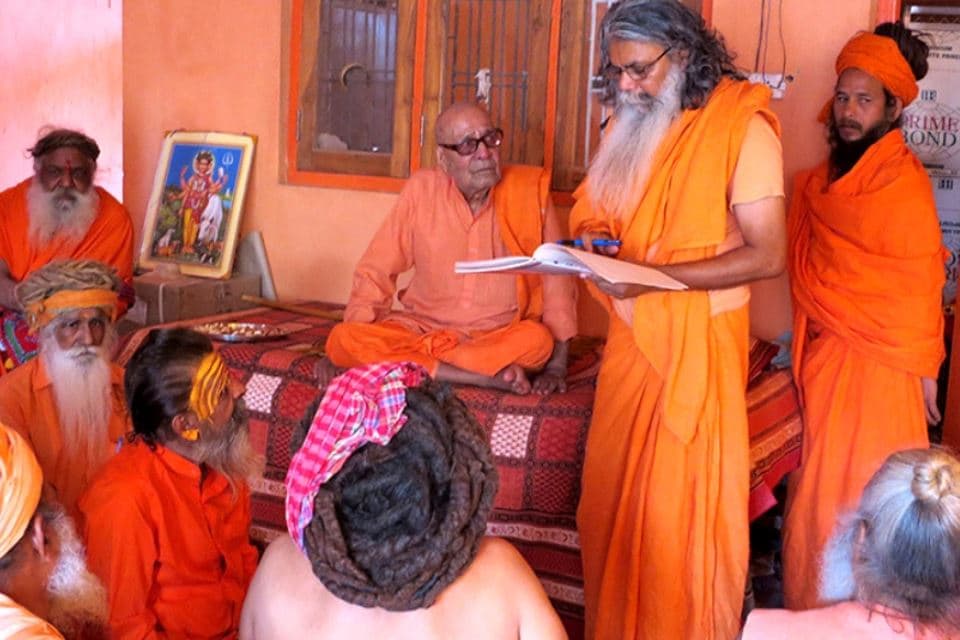 A photo of the meeting of the saints of Juna Akhara. (File Photo)
How many sages have swallowed the corona?
Since the conclusion of the Kumbh Mela in Haridwar, there have been reports of the death of at least six sadhus. This figure is according to the news agency, but a media institute report says that Mahant Vimal Giri was the ninth monk who died of corona. read this also : Natasha Narwal's scientific father, who was lodged in Tihar Jail, died, last glimpse not even luck It is worth noting that the debate over the Kumbh Mela was held, which is still going on that even when experts warned that the event could have been a 'super spreader' in terms of virus infection, it was still Why was it not stopped? On the other hand, it has also been said in the reports that at least 250 monk saints are corona infected at this time.