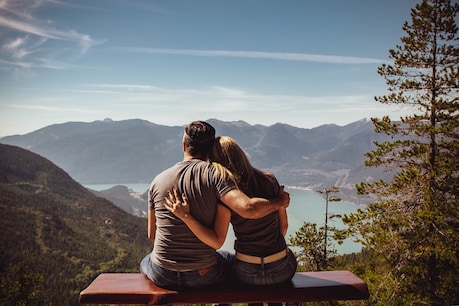 Why is pregnancy in spite of condom use, learn Image Credit / pexels-andre-furtado
Know can pregnancy occur even after condom use – Despite using condoms during close proximity to the partner (despite using condoms) many times women become pregnant. This is due to the reasons that people often ignore. Learn about it here.
Use of condoms is considered a better way to ignore pregnancy. But despite using condoms during special moments with the partner (despite using condoms) many times women become pregnant.
Healthline
According to a news published in it, it is due to those reasons that people often ignore it. If you use condoms to avoid pregnancy, then you need to know these things about condoms very much (you need to know about condoms) so that you can avoid unwanted pregnancy.
Not used properly
Many people use condoms in a hurry but do not pay attention to whether it is being used properly or not. Because of this, chances of pregnancy are formed. Therefore it is important to use it properly.
Double condom use
Many times people use both female and internal condoms to avoid pregnancy, which is not the right method. It is always better to use the same condom. If you want to be more safe then you can use IUD, implant or birth control pills.
Also read: First child is going to give birth, so take care of these things in pregnancy
No condom check
Before the use of condom, it is important to check it thoroughly. Sometimes a fine hole or cut can also be in the condom. Using such condoms does not prevent pregnancy but increases its chance.
Do not check expiry date
When buying a condom, it is also very important to check its expiry date which is present on the pack. If this pack has been kept in the house for a long time, then it is important to check its date once. Using a condom on expiry date can cause it to burst, which is likely to become pregnant.
Also read: Know which activities pregnant women should avoid during pregnancy
Ignore Maintenance
Many people do not even pay attention to the maintenance of condoms, they keep it in pocket, wallet or car anywhere. While it needs to be kept in a cool place like drawer or cupboard. One or two condoms can be kept in the purse or pocket for some time before use, but keeping them in the pocket, purse or car for a long time can spoil them due to heat and rub.