Ananya Pandey completes two years in the film industry. (Photo Credits: ananyapanday / Instagram)
Ananya Panday, who started her film career with 'Student of the Year 2', has completed 2 years. On this occasion, he has thanked the audience.
Mumbai:
Bollywood actress Ananya Panday made her film debut with the first film 'Student of the Year 2' in 2019 with Tiger Shroff and Tara Sutaria. Ananya, who played a challenging role in each of her films, completed 2 years in the industry. In these two years, the actress was very well liked moving forward and as a brilliant actress. Ananya Panday has shared some special moments with fans, showing her film journey on her Instagram. Ananya has thanked those who supported her in her film journey on Insta Story. The Insta Story reads, "Forever grateful for the love that pours in everyday. # 2YearsOfSOTY2".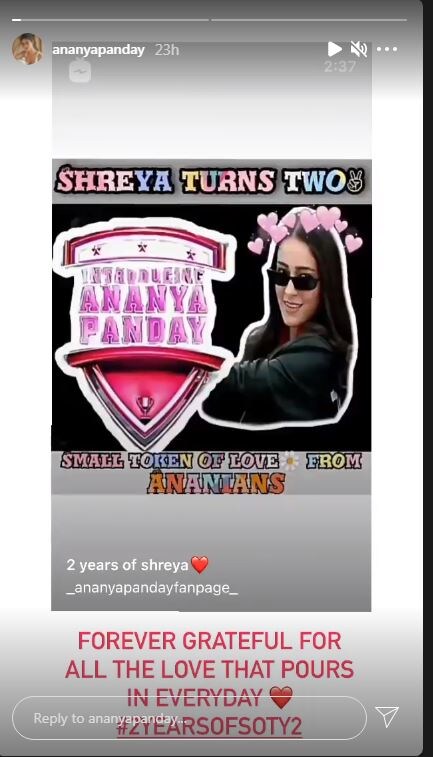 Talking to the Times, Ananya Pandey said, 'The last two years have been a great journey. I am indeed very grateful and blessed to be living my dream. It would not have been possible to be here without the love, encouragement, knowledge and advice of all the people around them. I am always grateful to all the technicians, directors, DOPs and actors I worked with, because I have learned so much from each one of them, which I will always remember. All this would not have been possible without my fans. Everyday love rains on me every day. Which inspires me to do double the work. I hope that I will continue to work hard even further, I will challenge myself. I will never stop learning and am ready for many more adventures on the sets of the film.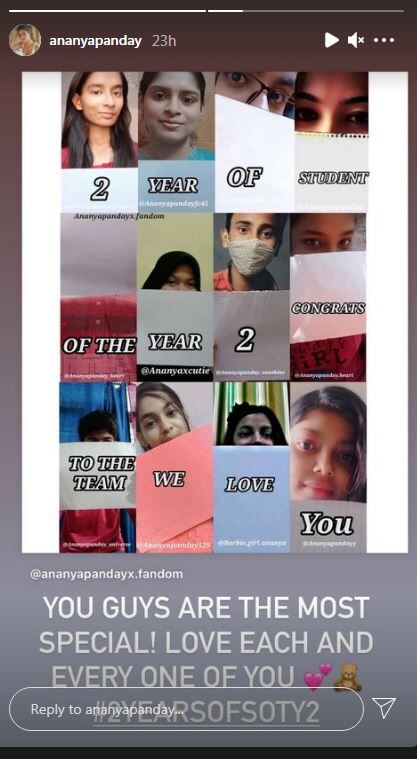 Along with this, Ananya Pandey while praying for the troubled people in the midst of the corona epidemic says that 'this is a very difficult time, may God get well soon'.