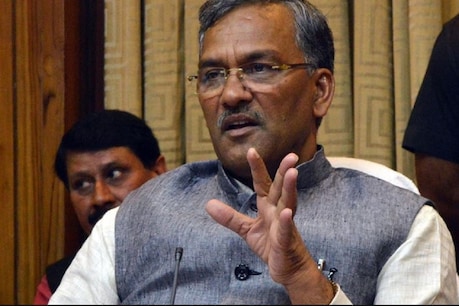 Former CM of Uttarakhand Trivendra Singh Rawat.
Such reports have been continuously in the media for some time that pressure of Sadhu Samaj was the main reason for replacing Tirath Singh Rawat (Tirath Singh Rawat) as Chief Minister in place of former Uttarakhand Chief Minister Trivendra Singh Rawat.
Uttarakhand.
Former Chief Minister Trivendra Singh Rawat, in a special interview, dismissed the speculations that it was being said that he was removed from the post of Chief Minister under pressure from sad saints who were angry with his government's role in organizing the Kumbh Mela. Talking about this for the first time in an open manner, Rawat clearly said that the words of resentment of the Sadhu Samaj are not factual. Rawat said that he does not like the fact that the Akharas are angry with him. He said, 'As serious as the situation was regarding Kovid 19, the akhadas are also aware of it and whatever the appropriate form could be for organizing the Kumbh Mela, the Sadhu Samaj was agreeable on it.' Not only this, Rawat also said that the sadhus had several meetings with him about this.
read this also :
Did Jharkhand become a CM hero or a villain when PM Modi's phone was called 'Mann ki Baat'?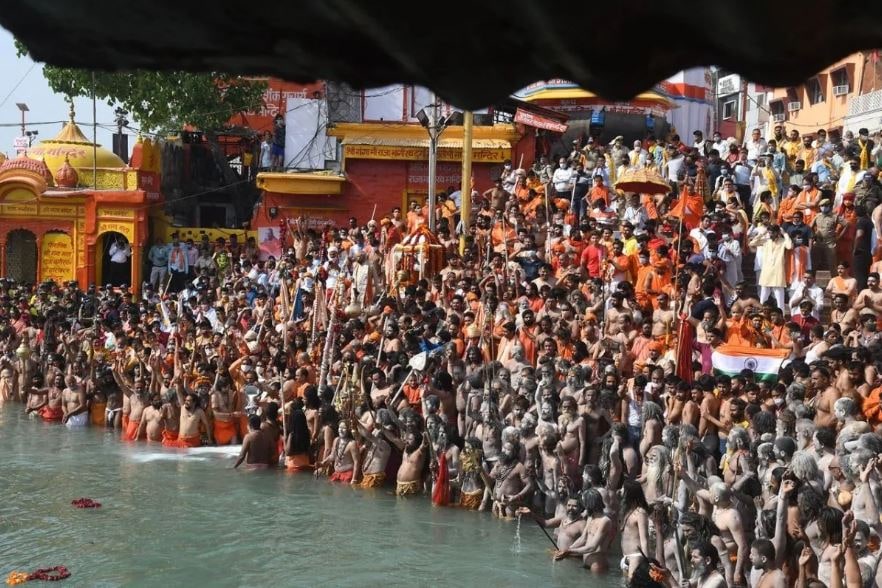 It is being said that the Sadhu Samaj was angry with former CM Trivendra Singh Rawat.
Kovid Vs Kumbh: What Rawat Failed? Due to the organizing of Kumbh Mela in Haridwar, the corona infection spread rapidly i.e. Kumbh proved to be a super spreader, what did Rawat say about this?
I knew how the infection was spreading, so my government was very cautious about it and was planning accordingly. While facts are in front of everyone, my speaking about this is not appropriate.
What was Rawat's stand on Kumbh? According to a TOI report quoting a special interview, Rawat clearly stated that his government was in favor of a 'symbolic Kumbh', to which the Sadhu Samaj had also agreed in writing and even the Prime Minister expressed satisfaction with it. While stating this, Rawat said that he therefore felt that he was not removed from the post for Kumbh-related reasons. read this also : 23 patients found dead from Hindu Rao Hospital in Delhi 'missing' How was Kumbh to be? According to Rawat, his government first wanted Kumbh to be organized on a divine and grand level, but in view of the situation of Kovid 19, the plan was told that under the symbolic Kumbh, March 11, April 12, April 14 and 27 In April, only four days of royal baths should be organized.
About 91 lakh people attended the Haridwar Kumbh.
How did the event happen again? In the beginning of March, Tirath Singh Rawat was brought in place of Trivendra Singh Rawat in Uttarakhand as Chief Minister and then changed the plan of Kumbh. From 1 April to 30 April, Kumbh was organized in Haridwar for a whole month, in which about 91 lakh devotees gathered from all over the country. Regarding the Kumbh event, the new CM had earlier said that 'Maha Kumbh is for everyone'. Then according to the guidelines of the center, entry was said on the negative report only. Significantly, the very next day after becoming CM, Tirath Rawat went to Haridwar for a royal bath.
.quote-box { font-size: 18px; line-height: 28px; color: #767676; padding: 15px 0 0 90px; width:70%; margin:auto; position: relative; font-style: italic; font-weight: bold; }
.quote-box img { position: absolute; top: 0; left: 30px; width: 50px; }
.special-text { font-size: 18px; line-height: 28px; color: #505050; margin: 20px 40px 0px 100px; border-left: 8px solid #ee1b24; padding: 10px 10px 10px 30px; font-style: italic; font-weight: bold; }
.quote-box .quote-nam{font-size:16px; color:#5f5f5f; padding-top:30px; text-align:right; font-weight:normal}
.quote-box .quote-nam span{font-weight:bold; color:#ee1b24}
@media only screen and (max-width:740px) {
.quote-box {font-size: 16px; line-height: 24px; color: #505050; margin-top: 30px; padding: 0px 20px 0px 45px; position: relative; font-style: italic; font-weight: bold; }
.special-text{font-size:18px; line-height:28px; color:#505050; margin:20px 40px 0px 20px; border-left:8px solid #ee1b24; padding:10px 10px 10px 15px; font-style:italic; font-weight:bold}
.quote-box img{width:30px; left:6px}
.quote-box .quote-nam{font-size:16px; color:#5f5f5f; padding-top:30px; text-align:right; font-weight:normal}
.quote-box .quote-nam span{font-weight:bold; color:#ee1b24}