Photo courtesy: @ SonaMahapatra / AnnuMalik instagram
Anu Malik has returned as a judge on the stage of the show 'Indian Idol 12'. But singer Sona Mohpatra has strongly condemned the channel for re-judge Anu Malik.
Mumbai.
Shooting in Maharashtra has been stopped with immediate effect due to Coronavirus. Reality shows currently being aired
Indian Idol 12
Anu Malik has returned as a judge on the stage. But along with singer Sona Mohpatra, many others have strongly condemned the channel for re-judging Anu Malik. On 6 May
Sona Mohpatra
Had written that in order to avoid this epidemic, all the people are trying to do two or two hands from the orgy of death and taking advantage of such a time, TV channels decided to put some sexual predators on the judge's chair again. have taken. This is a shame not only for me but also for the National Commission of Women. In his few further tweets, Sona Mohapatra had also shared some legal papers, in which he had told about some girls, and had made some serious allegations against the music composer.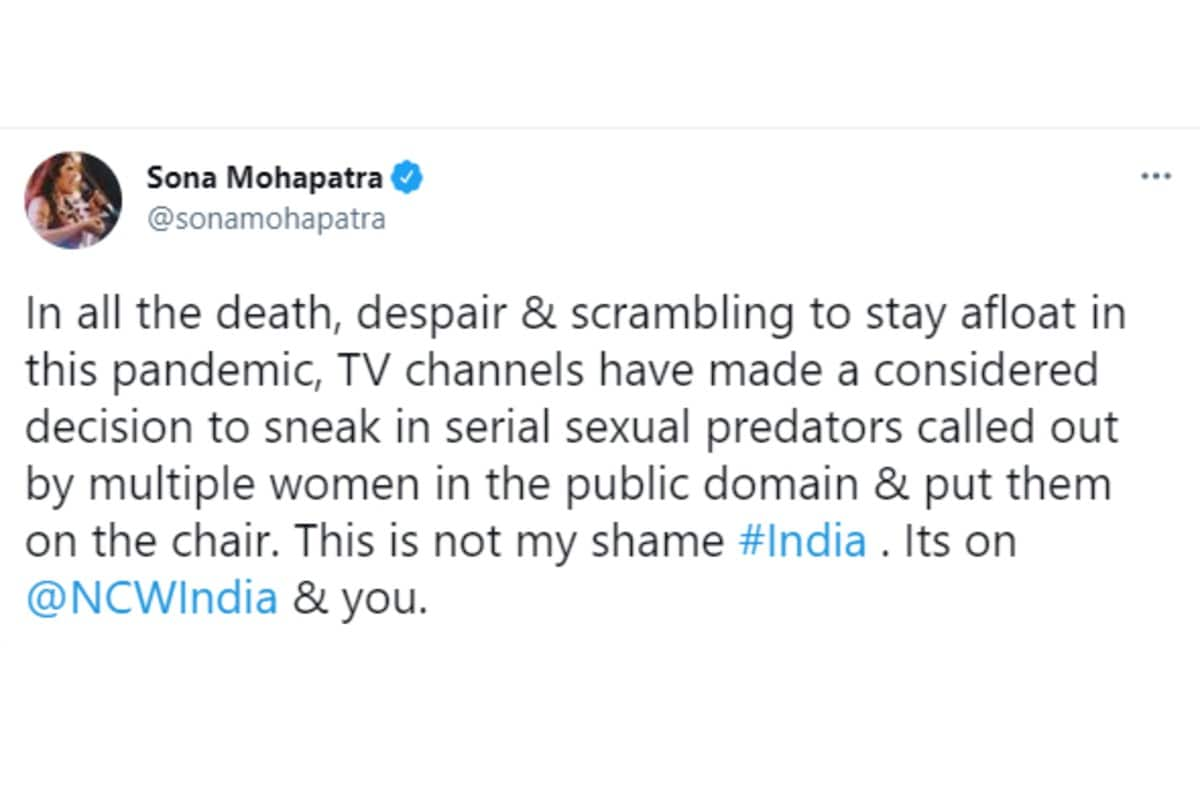 Photo courtesy: @SonaMahapatra tweet
According to media reports, Anu Malik is scheduled to be removed from Indian Idol 12 soon and his place will again return to the original judge Vishal Dadlani. However, this week's shooting of the show has been completed, so next week, once again a big change can be seen in the panel of judges.