Hrithik Roshan and Tiger Shroff were last seen in 'War' (Photo: Instagram / Hrithik Roshan / Tiger Shroff)
Anyone who has seen the movie 'War' will be well aware of the transformation video of Hrithik Roshan. He was inspired to do this film because of Tiger Shroff.
New Delhi
Hrithik Roshan is an actor whose name is never dragged into the debate of Nepotism. This is also true, because the actor has worked very hard to reach where he is today. Not once or twice, but many times Hrithik struggled with the difficulties of his personal life. From his injury, the actor has seen a lot happening in his personal life. Before he could do 'war', Hrithik was again in trouble. Then he thought that only Tiger Shroff can inspire him to work in the film. Those who have seen the film war will be well aware of Hrithik's transformation video. In this video, the actor tells how he was not sure about the film due to knee injury and slip disc. Not only in the video but also in many interviews, Hrithik had told how Tiger came as a blessing for him. Actually, Hrithik wanted to make Tiger a part of the film.
In a conversation with Pinkvilla, Hrithik had said, 'I had only one thing to say to Sid (director Siddharth Anand) and Adi (producer Aditya Chopra). I told him that I would do war only when there would be Tiger Shroff in it. I know that only they will be able to stand in front of me and make me feel less. '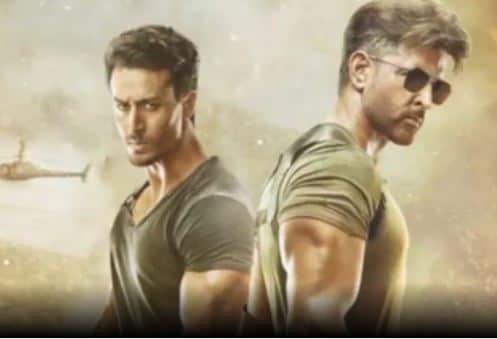 (File photo)
Hrithik Roshan further said in praise of Tiger Shroff, 'I have to be equal to Tiger and I don't think I will be able to be equal to him even after this. This is a really good thing. In both the ways, we will keep motivating each other to do better. they are fantastic. They are going to live here for 50 years. While working with Tiger, Hrithik benefited immensely, while the fans got a tremendous entertainment dose.