News 18 Creative
Coronavirus in Uttarakhand: Analysis of the data shows that in the last 40 days and in the last 10 days, how the situation has become not only serious but worrisome. Know what the figures are saying and what the government is saying.
Uttarakhand.
Statistics related to Kovid-19 patients are becoming sensational day by day. An analysis is saying that 50% of the total cases and total corona deaths in the state have been reported in the last 40 days only, on the other hand, the state has stated in a recent statement that the deaths from corona in Uttarakhand are actually What is the main reason for increasing the graph. According to the administration, patients not reaching the hospital on time is an important reason. According to state principal secretary Omprakash, the reason for the rising statistics of deaths of Kovid-19 patients is that patients are reaching hospitals when the situation is serious. According to the ANI, Omprakash has advised everyone to seek medical advice only when normal symptoms are seen, do not wait for the condition to worsen.
read this also :
I was removed from the post of CM for symbolizing Kumbh, this is wrong: Trivendra Singh Rawat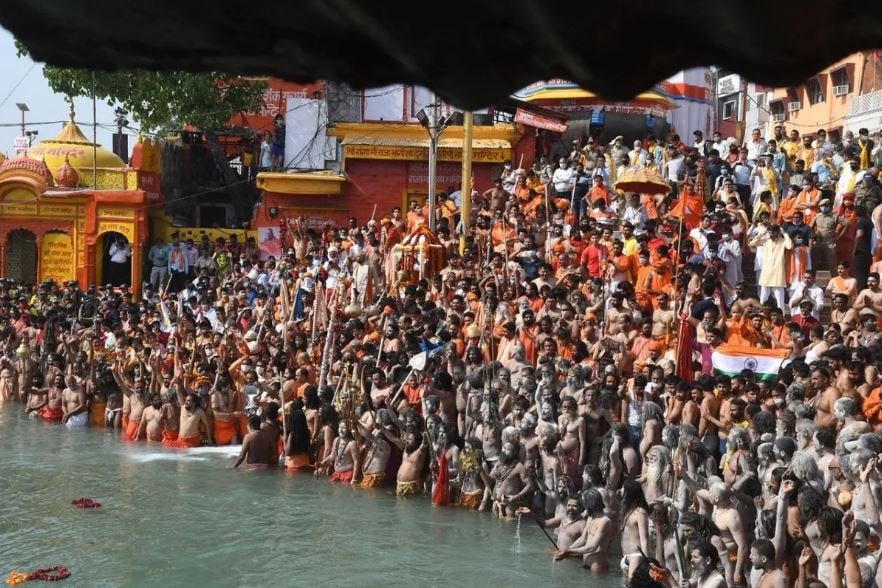 Experts have considered the holding of Kumbh as a super spreader in terms of corona infection.
76% deaths in hospitals, staggering figures According to Omprakash, more than three-fourth of the deaths due to Kovid in the state so far are cases of patients being treated in hospitals. Not only this, even more statistics of corona infection in Uttarakhand are no less serious. Official data is saying that 30 percent of the 3896 kovid deaths in Uttarakhand so far occurred in the first ten days of the month of May itself. Another sign of how bad the situation has been in the same month is that 2.49 lakh cases have been reported in the state since last year, but the number of cases which came between May 2 and May 10 is 25 percent of the total cases. 32 per cent of the cases came in the month of April while 57 per cent of the total cases came in the last 40 days.
read this also : 23 patients found dead from Hindu Rao Hospital in Delhi 'missing'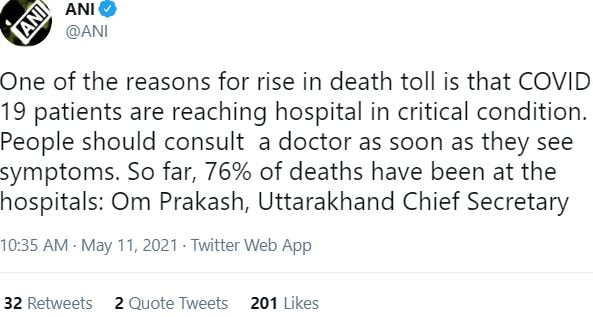 Tweet related to the statement of the Principal Secretary of Uttarakhand.
The number of active cases also continues to be a matter of concern for the state. While there were 2236 active cases in Uttarakhand on 1 April, there are 74,480 cases on 10 May. It is worth noting that Haridwar Mahakumbh was organized in the state in the month of April, which is considered by all knowledgeable super spreaders.