Anupam Kher's tweet is now going viral. (Photo courtesy Instagram / Anupam Kher)
After criticizing the Modi government, Anupam Kher has shared some lines to control the damage, which is now becoming very viral on social media.
Mumbai.
Coronavirus has caused panic in the country. Recently, Bollywood actor Anupam Kher criticized the Modi government for this situation of the country. But now their notes have changed. Anupam Kher, known for praising Modi government, has shared a few lines to control damage, which are now becoming very viral on social media. Actor Anupam Kher, who often praised the policies of the Modi government, had criticized the Modi government on Wednesday and said that the government should be responsible for what is happening in the country in view of the second wave of Corona. It is important to be held responsible. Now Anupam Kher wrote in a tweet today, 'The mistake is made only by those who work, the lives of poor people end up only in discovering the evil of others.'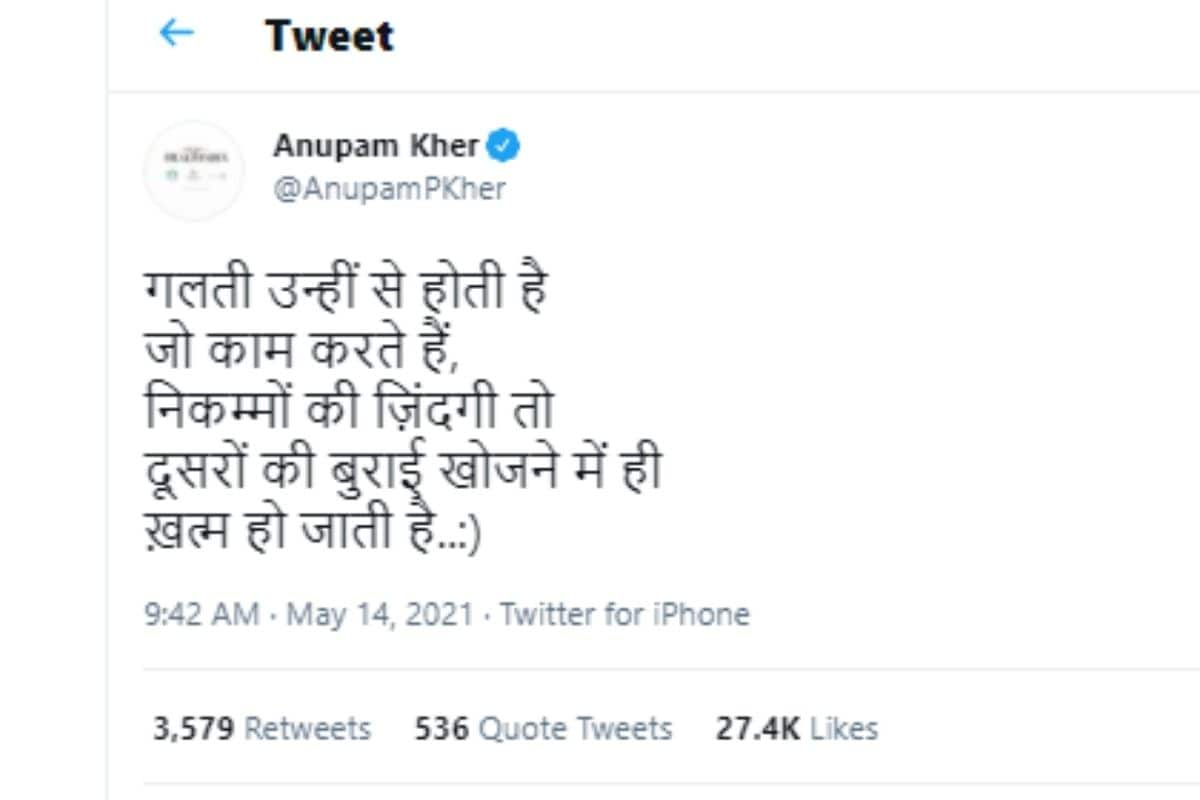 This tweet is being linked to Anpum Kher's previous statement, in which he said on Wednesday that there is more to life than making images. Let me tell you that Anupam Kher had said in a special conversation with NDTV. That they feel that the government has 'slipped' into managing the Corona crisis. He admitted that he stumbled somewhere … It is time for him to understand that there is more to life than creating an image. Anupam was asked whether the government's efforts should have been more focused on providing relief rather than building its image and how they were seen praying for hospital beds of the Kovid-affected family, watching the dead bodies drifting in the river and struggling patients. be felt? On this question, the Bollywood actor said, 'I think criticism is justified in most of the cases and it is important for the government to do the work for which people have chosen it. The actor said that according to me, as a people we should get angry. It is necessary to hold the government responsible for what is happening. He has missed something somewhere. It is time for them to understand that there is much more to be done than image building.