Randhir Kapoor won the battle with Corona. (Photo courtesy Instagram / dabookapoor)
Veteran actor Randhir Kapoor has defeated the Kovid-19 (Covid-19) virus. Returning home, Randhir has promised to meet everyone soon and has declared himself healthy.
Mumbai.
Veteran actor
Randhir Kapoor
Has been discharged from the hospital. Randhir Kapoor, who was a famous actor in Bollywood, was admitted to Mumbai's Kokila Ben Hospital on 29 April due to Corona infection (Covid-19). Randhir Kapoor returned home after defeating Corona and said that I have returned home and am absolutely fine. However, right now Randhir Kapoor cannot meet anyone. Even wife Babita and daughters Karisma Kapoor and Kareena Kapoor Khan will not be able to meet them for a few days. Randhir Kapoor has been advised by doctors to remain separate for a few days. Regarding this, he has said that it is just a matter of time, soon I will meet everyone. He thanked the entire staff of the hospital for taking such care. 'Those people are very brilliant. He said that I did not need oxygen support. God is merciful.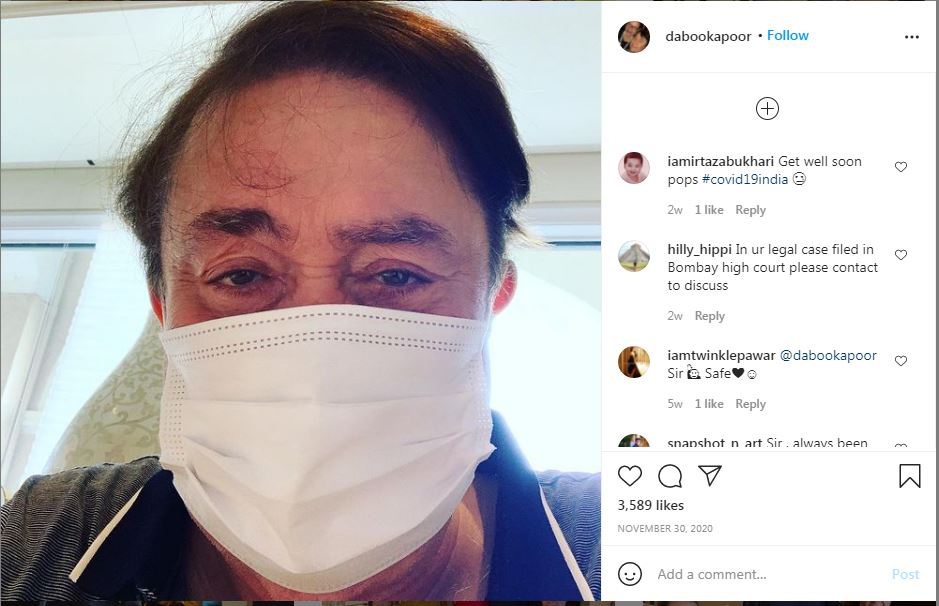 Please tell that Randhir Kapoor recently became Corona positive. He was undergoing treatment at Kokilaben Hospital in Mumbai. After spending a few days in the ICU, he is feeling well now. Randhir had recently told that he hopes to be discharged soon. I am recovering and will be back home soon. He did not need oxygen in any way during his stay in the hospital. After two years of battle with cancer, Rishi Kapoor died on 30 April 2020, while Rajiv Kapoor died of a heart attack in February this year. At the moment, the entire Kapoor family has breathed a sigh of relief on the health of Randhir.