The film created a rift between Meenakshi Seshadri and Madhuri Dixit. (Photo courtesy: madhuridixitnene / meenakshiseshadriofficial / Instagram)
Meenakshi Seshadri, who ruled the film screen in the 80-90s, used to be the heartbeat of cinematographers at that time. People were not only crazy about Meenakshi's beauty but were also convinced of her acting. But due to a film between the top actress Meenakshi and Madhuri Dixit of that era, there was sourness.
Mumbai:
Bollywood actress Meenakshi Seshadri gave many hit films in the 80-90s and was very much engrossed in the hearts and minds of the audience. In classical dance, the accomplished Meenakshi danced like a lightning fast and won the hearts of the people. The very beautiful Meenakshi was counted among the top actresses of Bollywood at the time, showing strong payoffs in films like 'Damini', 'Ghayal' (Ghayal), 'Ghatak' (Ghatak) and Hero (Hero). Film director Tinu Anand's film 'Shahenshah' was a tremendous hit. It was only from this film that Amitabh got the title of emperor. The 1988 film Meenakshi Seshadri worked with Amitabh Bachchan. After the success of this film, Tinu Anand started preparing to make another film which was named 'Shinakht'. For this, Tinu Anand wanted to take Dimple Kapadia with Amitabh Bachchan but due to the low fees, Dimple refused to work in this film. After which the director also signed Madhuri Dixit for the lead role and Meenakshi Seshadri for the second lead.
According to media reports, when Meenakshi Seshadri came to know that Madhuri Dixit was playing the lead role in this film, she refused to work in the film. Here the star's tussle came in the middle. Actually, Meenakshi was in the lead role in the films 'Awara Baap' and 'Swati' and Madhuri played the second lead in these films. Such Meenakshi did not like to offer Madhuri's lead and her own second lead role in the film 'Shinakhat'.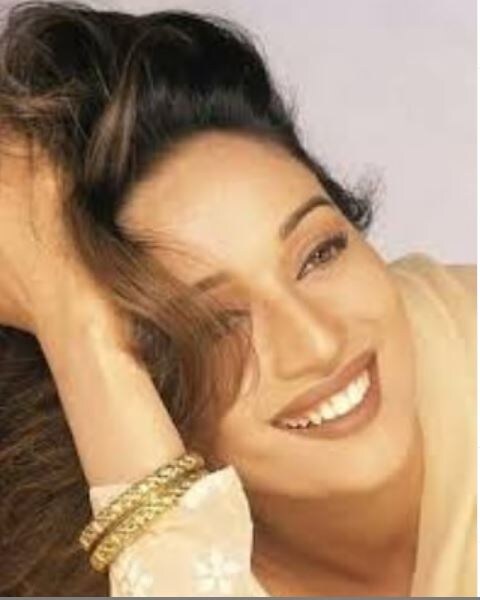 However, for some reason, this film could not be made either and neither did Madhuri Dixit and Amitabh Bachchan pair. With this, the relationship between Madhuri Dixit and Meenakshi Seshadri also deteriorated.