COVID WARRIOR: Bhoomi Pedneedkar's initiative. (Photo Credits: bhumipednekar / Instagram)
Bhumi Pednekar is helping the corona infects across the country by forming a chain of Covid Warrior through social media. A team started with 5 people, now more than 200 warriors have been added.
Mumbai.
Bollywood actress Bhumi Pednekar these days is engaged in helping Kovid-19 (Covid-19) infected people. Bhumi Corona is engaged in every possible effort to save the lives of the victims. For this, we decided to help people through social media and formed a team. The team is helping people who are struggling with the disease at the moment. Apart from this, the land people are also praying for donating plasma.
Bhumi Pednekar
Says that at this time there is no better platform than social media to help people. The actress started the Covid Warrior team with 5 people. Now more than 200 people have joined this team. All these people are engaged in providing help 24 hours a day, across the country. This team is providing oxygen, plasma, beds as well as medicines to the victims.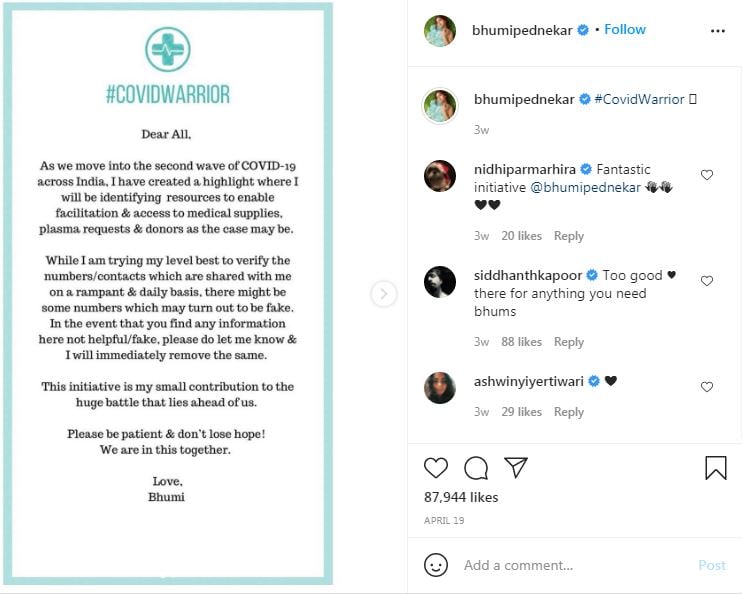 (covid warrior: bhumipednekar / instagram)
Talking to DNA, Bhumi Pednekar told about the journey of Kovid Warrior. Bhoomi said, 'When my mother Kovid-19 got infected, I was horrified. It was a very difficult time. His condition had become quite serious. Although the situation was not as bad as it was then, I was still getting worried for my mother's treatment. I felt shocked to know that if there is such a situation in a city like ours, then what will be the situation in other places? During this time, I thought of starting it and I thought in my mind that I will start it as soon as the mother is well. I try to save every single life. In this way people joined and became caravans.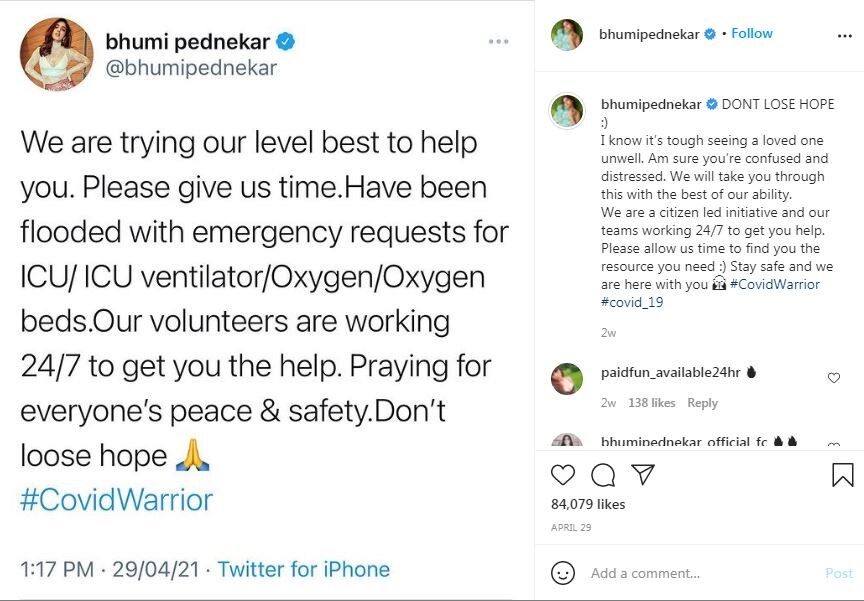 covid warrior.:bhumipednekar/Instagram
According to the land, about 100 to 150 requests are received in a day. People expect to help us and many even join us emotionally.