Madhuri appeared for the first time in the 1984 film 'Abodh' (Photo courtesy: Instagram / Madhuri Dixit)
Madhuri Dixit is 54 years old today. Apart from acting and dancing, he is also famous for his beauty. She fell in love with Doctor Shriram Nene when she was a superstar. He also met with coincidence.
New Delhi
Bollywood's Madhuri Dixit has become 54 years old today. Actress fans from across the country are congratulating her on her birthday. She has appeared in many superhit films of Bollywood. Madhuri Dixit was born on 15 May 1967 in Maharashtra. She appeared in many Bollywood hits during the 80s and 90s. These include films like Tezaab, Dil, Saajan, Son, Ram Lakhan, Parinda, Dil To Pagal Hai, Hum Aapke Hain Kaun. Madhuri, apart from her acting and beauty, was also recognized for her dance. She started learning dance at the age of just three and became skilled in Kathak dance at the age of eight. Madhuri Dixit, on whom lakhs of people used to spend their lives, came to Dr Sriram Nene. According to media reports, Madhuri herself told about her love story in an interview. Madhuri had said about her first meeting with Shriram Nene, that her first meeting with Shriram was by coincidence. The two first met at Madhuri's brother's party (Los Angeles). Interestingly, Madhuri was a superstar when she met Sri Ram. Still Shriram Nene did not know about them. They did not know that Madhuri is an actress and works in Hindi films.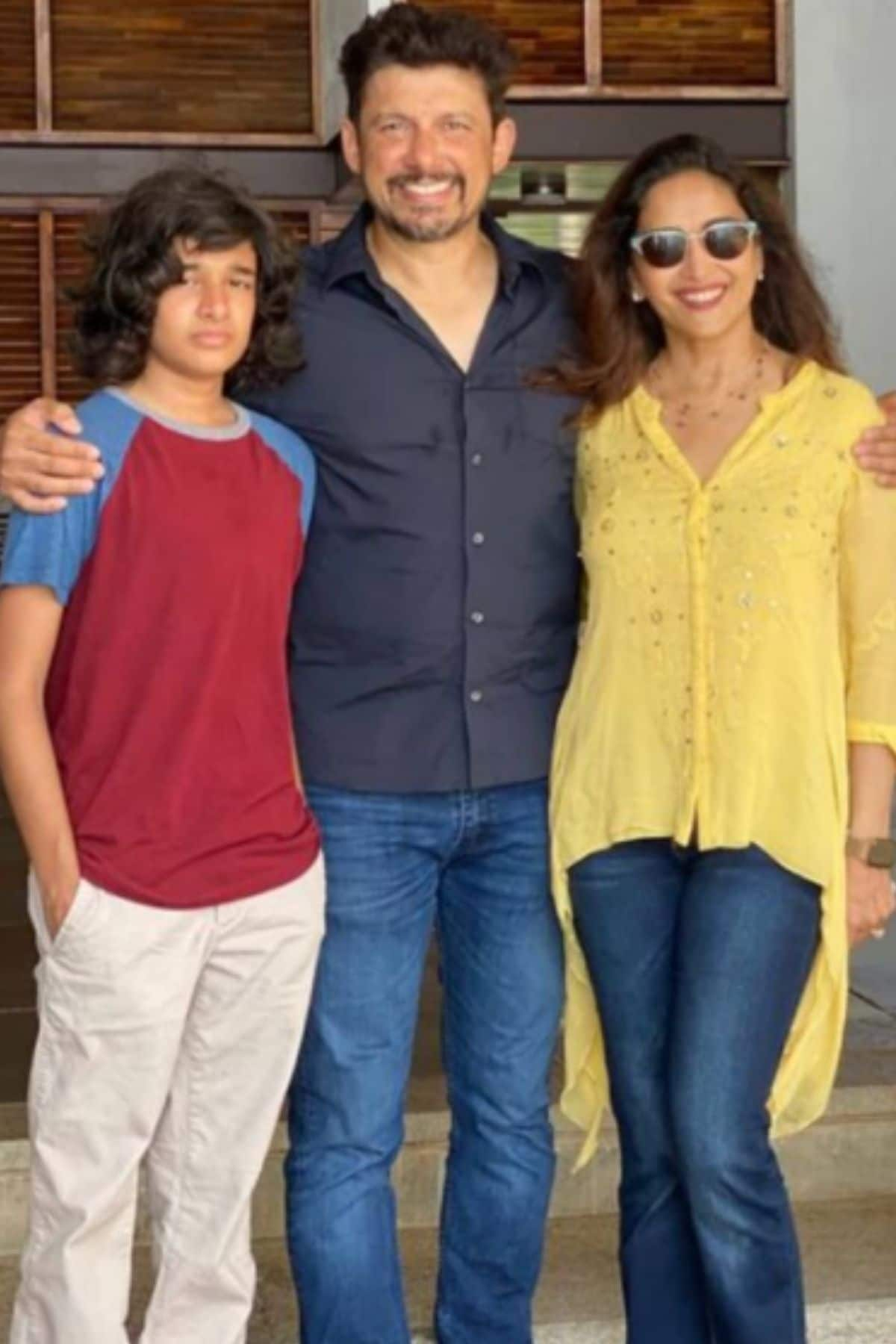 (photo credit: instagram / @madhuridixitnene)
In the first meeting itself, Madhuri and Shriram became friends. Once Dr. Nene asked Madhuri if you would go for a bike ride on the mountains with me? At that time, Madhuri felt that it is okay, there is a mountain and a bike too, but going there was very difficult. It was from here that Madhuri and Shriram Nene became close to each other and friendship turned into love. After this, the two dated each other for some time and then decided to get married.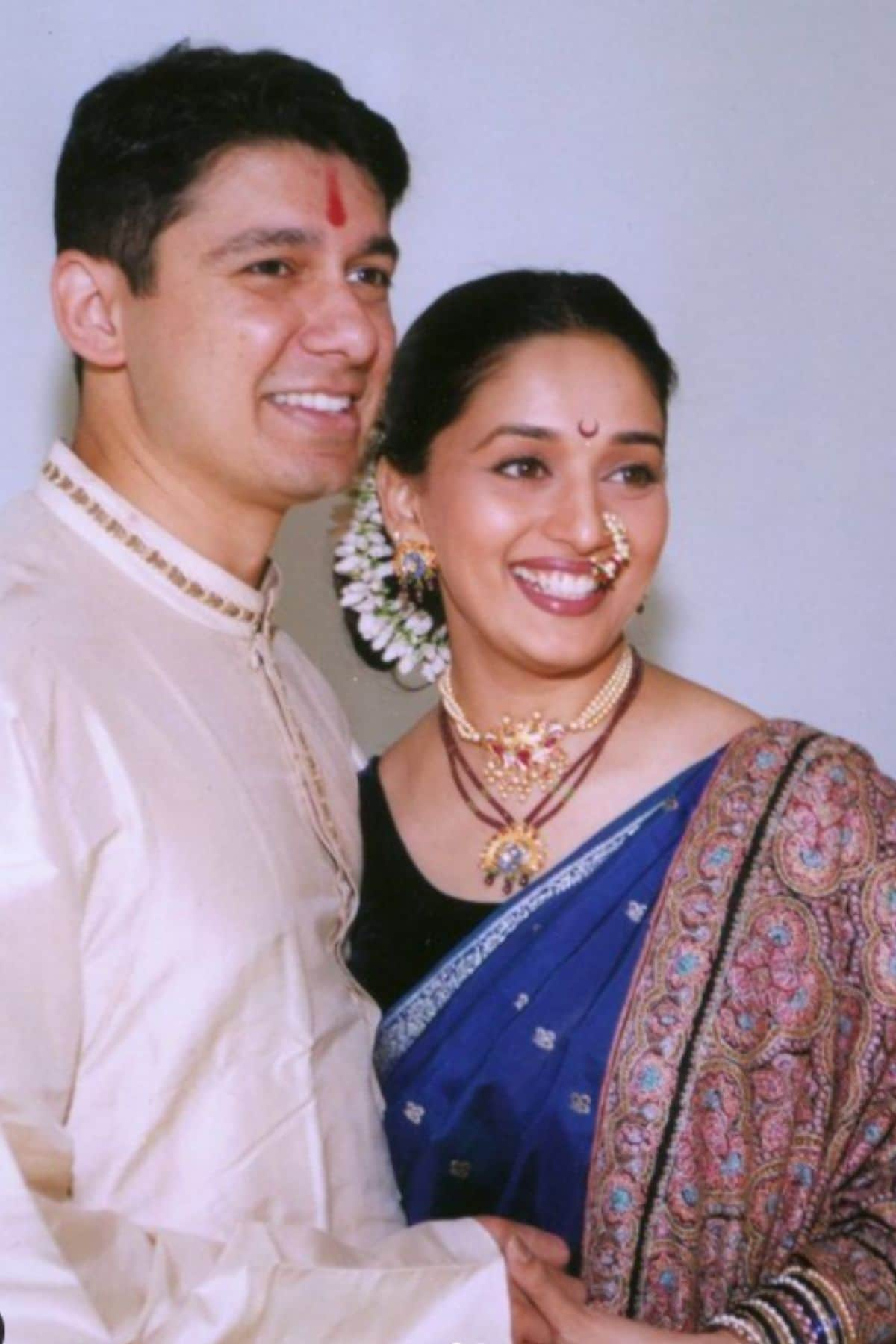 (Photo courtesy: Instagram / Madhuri Dixit)
When Madhuri came to Bollywood, she became famous for her acting as well as her dance. What made her famous in dance was choreographer Saroj Khan, whom Madhuri considered her dance guru. Saroj Khan died last year. At this time, Madhuri is associated with dance reality show 'Dance Deewane 3' as a judge. Madhuri has studied Microbiology from a college in Mumbai. She never thought that she would make acting her career. She first appeared in Rajshri Production's film 'Abodh'. Released in the year 1984, the famous Bengali actor Tapas Paul was in the lead role with Madhuri in this film. The film flopped, but critics liked Madhuri's acting in the film. Madhuri got her real identity from the 1988 film 'Tezaab'. In this film, he captivated the audience in the role of Mohini. Anil Kapoor was in the lead role with him in this film. The film became a hit at the box office and Madhuri became the superhit actress of the film world. After this, Madhuri never looked back.