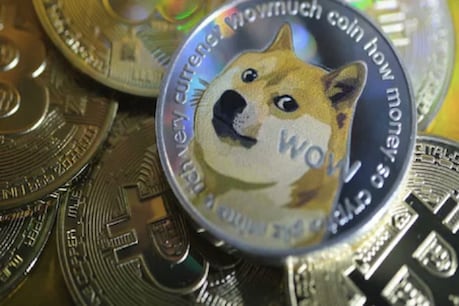 dogecoin's market cap soared by $ 10 billion
At present, the crypto market is very appealing to the investors. The interest of investors has increased continuously in the digital currency market.
New Delhi. At present, the crypto currency market is very favorable to the investors. The interest of investors has increased continuously in the digital currency market. These days, the trend of investors for investment has increased significantly towards cryptocurrency. In this way, a 33-year-old man became a millionaire by investing capital in the crypto currency Dogecoin. Let us know that at present there are many cryptocurrencies in the market, but there are few cryptocurrencies which get more headlines. Of these, DogCoin is also there and it has been in the news for quite some time. After a tweet by Tesla owner Elon Musk, it saw a huge jump. 'Friends made fun' In February, his friends were worried when Glauber Contessoto, who lives in Los Angeles, decided to invest his lifetime savings into Dogecoin. Glauber says that all my friends had told me not to invest money in crypto, there is a fear of drowning. He even called me crazy. I also jokingly invested in digital currency in February and then forgot it. He says, however, that Dogecoin was like a meme to people who used to make fun of it, but I earned a lot from this meme. Also read- Put money in this policy of LIC, there will be no tension of monthly expenses! You will get 9 thousand rupees every monthI put a lot of money when the market falls Glauber says, I'm not afraid to take risks. I have always seen the fall in the market as a better opportunity. I always invest more and more capital during the time of decline. I believe that when the market is crashing, then you sit back and relax by investing cheaply, that time will definitely go up and will benefit you. He says, I read a reddit thread in February about the potential of Dogecoin, after which I decided to invest in it and started investing with my credit card. He says, I invested about $ 250,000 by borrowing some of my accumulated capital and some from the market. A few days later, Elon Musk tweeted about Dogecoin, after which his market value was seen to be amazing. Bitcoin shocked but Dogecoin benefited
Tesla owner Elon Musk took a U turn on Tesla's purchase in Bitcoin, the world's largest cryptocurrency. The price of Dogecoin has been fluctuating since the announcement of Musk's company SpaceX announcing a payment to Dogecoin and Tesla announcing the purchase through bitcoin. The price of Dogecoin had risen after Musk appeared in an event last week, but after that Musk tweeted a cryptocracy that started with Mim as a "haste" which caused a steep drop in price. A surge in price has been seen. Also read- 4 lakh is getting insurance for just 279 rupees! This company is giving you a chance, you can also avail benefits, see details quickly Dogecoin price rises after this tweet After a tweet by Musk on Friday, the price of Dogecoin has started gaining momentum again. In this tweet, he said, 'The efficiency of system transaction is being improved by working with the developers of Dogecoin. There is a possibility in it. According to Trading View, after Musk's tweets, the price of Dogecoin had risen by 18% and its market cap rose by $ 10 billion.