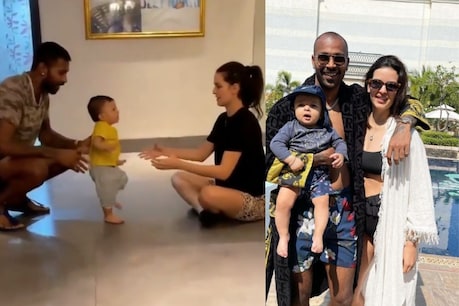 First step of son of Hardik Pandya and Natasha Stankovic. (natasastankovic __ / Instagram)
The son of cricketers Hardik Pandya and Natasha Stankovic (Natasha Stankovic) has started learning to walk. The cute video of his young son is becoming viral on social media.
Mumbai :
Team India's star all-rounder Hardik Pandya and model-actress, dancer his wife Natasha Stankovic (Natasha Stankovic) are very active on social media. Both keep sharing photos of their new looks on Instagram. Now another love has come in Natasha's life, so Natasha is focusing less on Hardik and more on new love. Now Natasha has robbed the heart of the fans by sharing a cute video of her other love. Cricketer Hardik Pandya and his wife Natasha Stankovic are often in the news for their personal life. Both share their son Agastya's photos and videos with fans on social media. Along with Hardik, Agastya has also become a social media star. Both Natasha and Hardik shared a video on their Instagram. In which his son is seen taking his first step. In the video, both Natasha and Hardik are sitting face to face on the ground. Passing their son to each other, they are learning to walk. Sometimes the son was seen going towards Hardik and sometimes towards Natasha.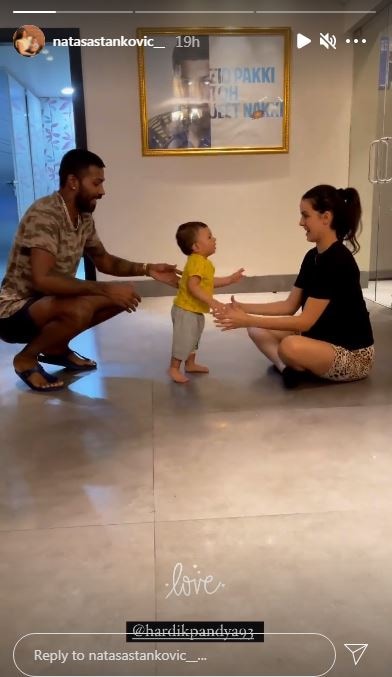 Both Hardik and Natasha have shared this video of Augustay on their Instagram story. In which both are teaching to walk on Augustea. Hearty looks quite happy in the video. Fans are also liking this video of Agastya so much that this boom is becoming viral. Apart from this, Natasha has shared a very cute photo with her son. The caption reads 'Time is flying'.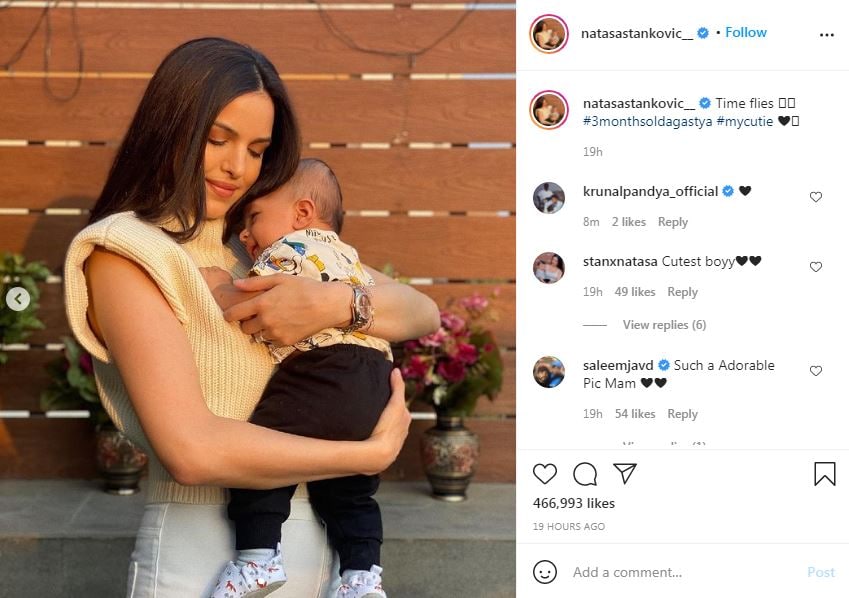 In view of the Corona epidemic, the IPL has been postponed. That's why all-rounder cricketer Hardik Pandya is spending quality time at his home with wife Natasha Stankovic and son Agastya.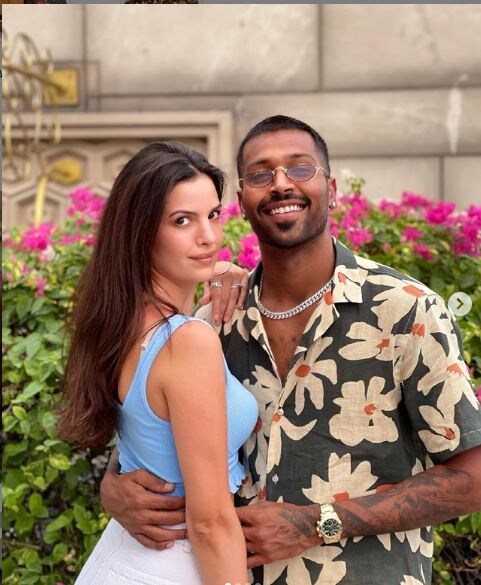 In the IPL, Hardik plays for Mumbai Indians.