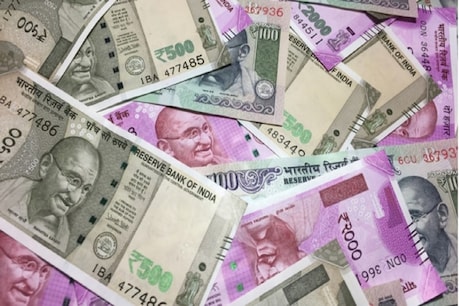 Demand for relief package
Due to Kovid 19, there is a business loss of 12 lakh crore rupees. Businessmen have requested the Union Finance Minister and the Chief Ministers of the states for financial help.
New Delhi: The corona outbreak may be decreasing slightly now but in the last 45 days it has caused terrible devastation across the country. Not only has a large number of people lost their lives and property, but it has also adversely affected the economy and business of the country. Trade organization CAT has claimed that there has been a business loss of about Rs 12 lakh crore in the last 45 days due to the lockdown imposed in various states to prevent the corona virus and its spread. Accordingly, the country has been estimated to have lost about Rs 115 lakh crore of domestic trade annually. This domestic business loss has had a direct impact on the financial condition of 8 crore small businessmen across the country. Also read: Manrega: Workers upset for MNREGA wages, stuck 9 crores rupees, know how long you will get money 7.5 lakh crore rupees estimated loss to retail businessBC Bhartia and General Secretary Praveen Khandelwal, national president of merchant organization CAT informed that retail business alone has lost Rs 7.5 lakh crore out of Rs 12 lakh crore, while wholesale business has suffered loss of around Rs 4.5 lakh crore. The traders have appealed to the Union Finance Minister Nirmala Sitharaman and the Chief Ministers of the states to announce a financial package for the traders so that the business can be brought back on track when the lockdown is lifted. Kat said that it is not just the responsibility of the Center to provide financial assistance to the traders. States should also participate in it. Significantly, even in the first wave of corona virus, no provision was made for the assistance of traders in the financial aid packages announced by the central government. Traders have appealed to the central government that all compliance dates under GST should be suspended immediately. Increase the duration of TDS
Apart from this, the period of income tax and TDS should be increased to 31 August 2021. Not only this, banks and other financial institutions should be instructed to provide loans to these traders at a subsidized rate in a simple manner. Apart from this, the traders have demanded from the Central Government that the charge levied by the bank on payment through digital medium should also be waived. The central government should give this charge of the banks directly to the banks as subsidy. Maharashtra's business has suffered the most CAT has claimed that Maharashtra has incurred a business loss of Rs 1.10 lakh crore due to Kovid 19 and lockdown. At the same time, about 30 thousand crore rupees to Delhi, about 60 thousand crores to Gujarat, about 65 thousand crores to Uttar Pradesh, 30 thousand crores to Madhya Pradesh, 25 thousand crores to Rajasthan, 23 thousand crores to Chhattisgarh and Karnataka. Has suffered a huge business loss of about 50 thousand crores. Also read: PM Kisan: Government has released the 8th installment of Kisan Nidhi, check whether this money comes to your account or not E-commerce companies are openly violating lockdown rules Traders have claimed that even in the states where shops are partially open due to lockdown, very few people are reaching the markets due to fear of Corona. It is seen that people are going to the markets and shops to buy only the essential goods, while the shoplifting of e-commerce companies is increasing. It has been observed that despite Kovid guidelines, e-commerce companies are selling non-essential goods and delivery indiscriminately. The surprising thing is that not a single state is noticing this step. CAT has demanded that these companies should also be asked to do business within the purview of fixed policy and law.