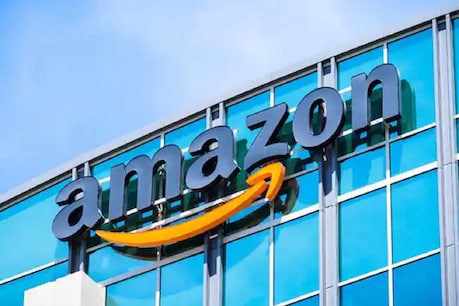 Oxygen concentrator search increased by up to 70x
Amazon has already landed the first batch of 1000 oxygen concentrators in India by doing airlift. Amazon says that in the last few weeks it has seen an increase of up to 70x in the search of oxygen concentrator.
New Delhi. Amazon has announced that the company is working with Indian vendors to bring about 9000 oxygen-concentrators to its platform for its customers in India. Because the country is grappling with the second wave of the Kovid 19 pandemic (Covid 19). In a blog post, Amazon stated that their global procurement team is helping aspiring vendors in India connect with key suppliers to enable them to take oxygen concentrators.
Amazon's global supply chain network is also airlifting products on an immediate basis. Under this, the first batch of 1000 oxygen concentrators have already landed in India. The rest is expected by the end of this month. Recently, the e-commerce platform has joined the US Chamber of Commerce Global Task Force amid a shortage of ventilators in some parts of the country.
Oxygen concentrator search increased by up to 70x
Amazon India Vice President Manish Tiwari said that we are working on many fronts to help the citizens of the country. In the last few weeks we have seen an up to 70x increase in oxygen concentrator search and we can easily reach our customers when they need them by taking other essential medical devices including oxygen concentrator including oximeter, thermometer, mask, gloves, sanitizer is.
Also read – Government electricity companies set up Kovid centers in more than 200 places, know what facilities will be available
Announcement of $ 2.5 million to India
Meanwhile, Amazon Europe has announced to give 2.5 million dollars to India, which will help in fighting the deadly second wave of Kovid 19. Which can be used in the purchase and supply of medical supplies. Amazon Europe will also distribute oxygen concentrators from Italy, ventilators from the UK and nebulizers and inhalation devices from Germany. Amazon said it will be given to the local charity. Amazon will also use a vast network to help deliver equipment to medical facilities and public institutions.