Amitabh Bachchan is very active on social media. Photo courtesy- @ amitabhbachchan / Instagram
Amitabh Bachchan shared a picture after taking another dose of Corona vaccine, which he has written a funny caption.
Mumbai.
The second wave of Coronavirus has caused people to panic. Vaccination has started for people over 18 years of age in the country. The stars are also trying to protect themselves from the corona after taking the vaccine continuously. Recently, Amitabh Bachchan of the century has also taken the second dose of the vaccine, which he informed his fans on social media and while sharing the picture, he also apologized to the fans. Now after seeing the post, the fans are not able to stop their laughter. Amitabh Bachchan is very active on social media. After taking the second dose of Corona vaccine, he shared a picture of himself. Along with this picture, he also wrote a funny caption, 'There has been another one. Kovid one, not cricket. After this, he further wrote with laughing emoticons – 'Sorry, sorry it was quite bad'.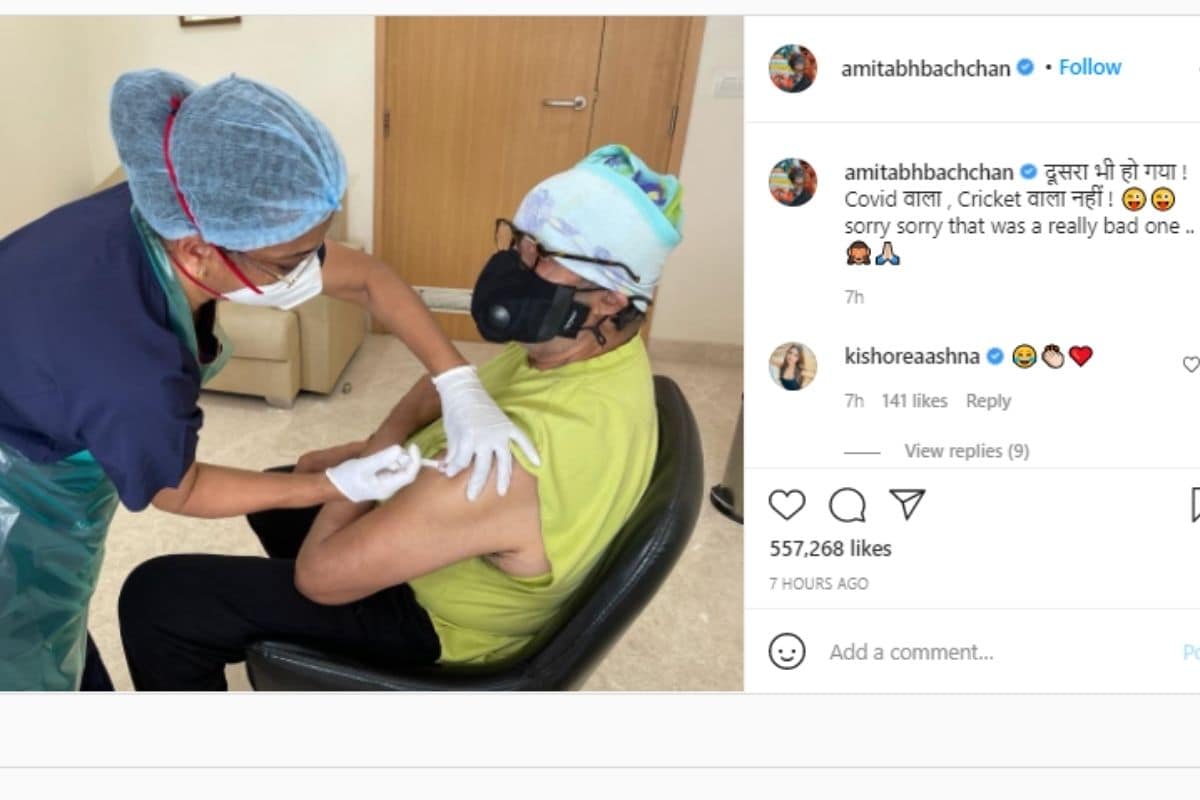 After reading this post of Amitabh, people are not able to stop their laughter. People are asking them why they share the post at three o'clock in the night. At the same time, there are some who are saying that it is good that you have both. We have not found a single one yet. On the 1st of April in the last month, in April, Amitabh Bachchan gave information about the first dose of his corona vaccine on Twitter and blog. With whom he told that everyone except Abhishek Bachchan has taken the first dose in his family. Amitabh is constantly working to save people from the Corona wave. Recently, he had told in one of his blog that on May 15, oxygen concentrator will ship from Poland. Big B had written that the orders I have just ordered are 5 liters and in the coming days I will buy 50 oxygen concentrators of 10 liters and donate them to the hospital.