Vicky Kaushal came into the public eye after the film 'Masaan' (Photo courtesy: @VickyKaushal instagram)
Vicky Kaushal is a son of Sham Kaushal (Sham kaushal), a stuntman in Bollywood. On this day i.e. on 16 May, Vicky was born in a chawl in Mumbai in 1988. Come, take a look at the actor's film journey on this occasion.
New Delhi
Today Vicky Kaushal has made his special place in Bollywood due to his brilliant acting. They have worked hard to reach the point where they are. Today i.e. 16th May is the birthday of this versatile actor (Vicky Kaushal Birthday). On this occasion, we are telling some special things about the life of the actor. Vicky Kaushal is very famous for his rough and tough look among female fans. Vicky's fans from all over the country are wishing him a happy birthday. Vicky was born in 1988 in a chawl in Mumbai. Very few people know that he is the son of Bollywood stuntman Sham Kaushal. When Kaushal had stopped working in Bollywood in the evening, then he started expecting Vicky to join the job. Vicky was doing engineering at that time. According to media reports, Vicky himself had told about this that his father wanted him to do a good job and set his career.
(Photo courtesy: Instagram / vickykaushal09)
Vicky may have studied engineering, but his interest was always in acting. He was interested in acting since childhood. The actor finally turned to acting after rejecting many jobs and started training for it. He had studied acting in Kishore Namit Kapoor's Acting Academy. Then he got a chance to join Anurag Kashyap. He was associated as an assistant director in both parts of the film 'Gangs of Wasseypur'.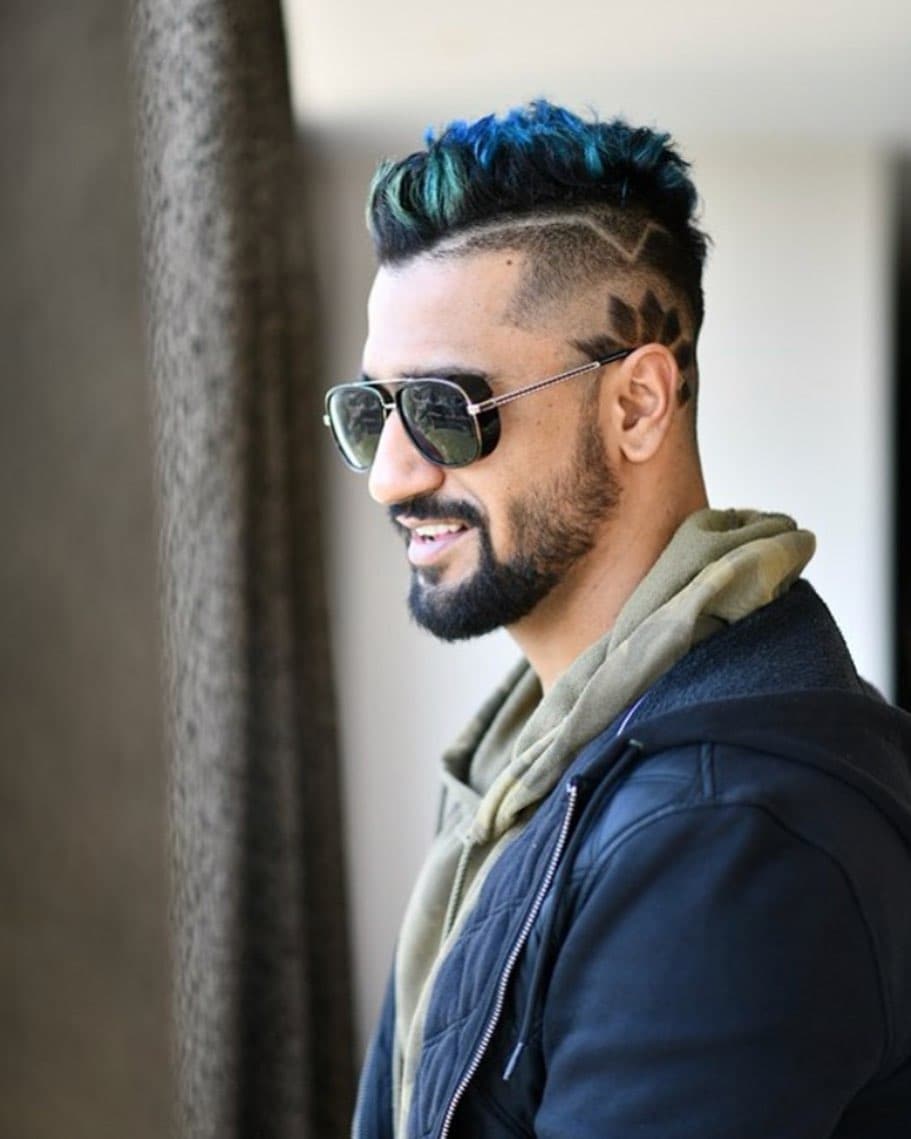 (Photo courtesy: INstagram / vickykaushal09)
2015 holds special significance in Vicky's life, because he got an opportunity to work as an actor in his debut film 'Masaan' that year. Vicky had the lead role in this film, which was well liked by the audience. People recognized his talent. He soon came into the eyes of other filmmakers. After this, Vicky got opportunities to work in many films. Then came Vicky's 'Uri: The Surgical Strike'. This film brought the actor to the peak of popularity. In this year 2019 film, Vicky won the hearts of all by playing the lead role. He played the role of Major Vihaan Shergill in the film.