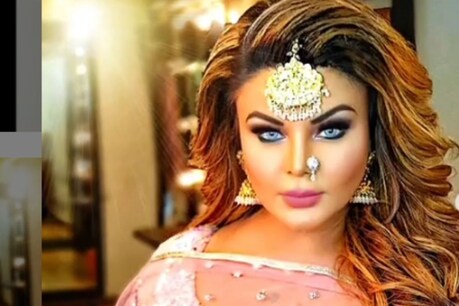 Rakhi Sawant remains active on social media. Photo courtesy- @ rakhisawant2511 / Instagram
Rakhi Sawant is going to enter Hollywood. He has shared a video of his transformation, which surprised people.
Mumbai.
Rakhi Sawant has been in the headlines since Bigg Boss 14. Rakhi, who came again in discussions about personal life, is very active on social media. She keeps sharing her videos and photos. Recently, she announced that she is now going to enter 'Hollywood'. He has shared a video of his transformation, which surprised people. Rakhi Sawant shares the edited video. In these videos, she changes her face from the face of another actress using the ReFace app. After doing this with many Bollywood actresses, Rakhi has now prepared for Hollywood. This time, he has changed his face in the video of Hollywood film 'Promising Young Woman' actress Carrie Mulligan. This video is going viral very fast. She has shared a video clip on Instagram, in which she has deep defcated herself on some of Hollywood's popular characters. Sharing it, Rakhi wrote, 'Hollywood has come.' With this, he has written Nars Rakhi and Rakhi Sawant with the hashtag.
People are commenting on this video of Rakhi. One user wrote – You really do disguise Hollywood, your face is absolutely perfect for Hollywood. At the same time, another user liked Rakhi's nurse avatar. Even before this, Rakhi shared a video. While sharing this video, he wrote, 'How will I feel if I work in Hollywood.' This video of Rakhi also went viral very fast.
Let me tell you that recently Rakhi Sawant has given an interview, in which she has opened many secrets about her married life.