Shreyas Talpade made his Bollywood debut with the film 'Iqbal' (Photo courtesy: Instagram / shreyastalpade27)
Actor Shreyas Talpade did not get the recognition he deserves in Bollywood. Recently, the actor revealed how he kept his marriage hidden from the eyes of the media for a long time.
New Delhi
Shreyas Talpade created a storm on the big screen with the film 'Iqbal' released in 2005. The actor has now revealed that he married his wife Deepti Talpade just before the shooting of the film directed by Nagesh Kukunoor. Shreyas revealed her marriage only after the release of 'Iqbal'. Recently, the actor spoke openly on this. Shreyas told the full story of her marriage during an interview with ETimes. The actor said, 'My wife Deepti and I were dating for some time and her family wanted us to get married. I was ready for marriage, but I did not know how I would support her. He assured me that we will sort things out. Therefore, we got engaged and the wedding date was fixed. I was on the verge of giving up acting, because I needed stability in life. I decided to end the show I was doing, then 'Iqbal' was released.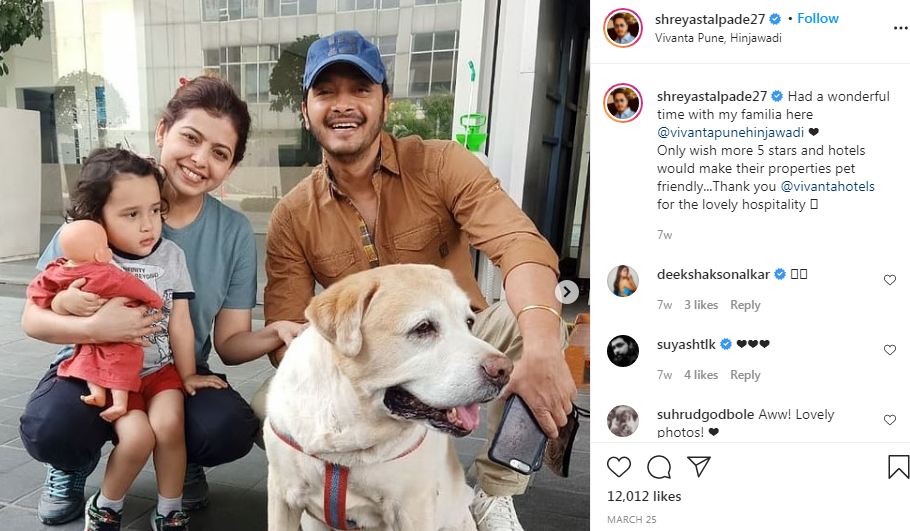 (Photo courtesy: Instagram / shreyastalpade27)
The actor told how Nagesh asked him to cancel the marriage. Talking about this, Shreyas said, 'I was very happy. On December 28, Nagesh told me that we would be shooting in Hyderabad from the next day. I was shocked and asked if I could be discharged on 31 December. Nagesh got frustrated thinking that I was seeking leave for partying at night, until I told him that I was getting married. 'Shreyas continued,' They were angry and they kept telling me To cancel the marriage, said that Iqbal cannot be married. I was a middle class boy whose wedding cards were distributed and I was being asked to cancel it. I could not understand what to do. After much persuasion and convincing them that I will keep the marriage hidden, I was given a day off. '