'Indouri Ishq' will stream on MX Player from June 10 (file photo)
The web series 'Indori Ishq' is an incomplete love story, which will stream on MX Player from June 10, 2021. In this 9 episode series, Ritvik Sahor and Vedika Bhandari have played the main roles.
New Delhi. Every love story has a hero and a heroine, but not every story has a happy ending. It all seems like a dream to a small-town boyfriend, until he finds out that his girlfriend is cheating on him. OTT platform MX Player's original series 'Indori Ishq' introduces the journey of a lover's unfulfilled love. This web series has been directed by Samit Kakkar. There are 9 episodes of this series, in which Ritvik Sahor and Vedika Bhandari have played lead roles. All episodes of this series will be streamed from 10 June 2021, which can be watched without any charge.
This love store is different, in which the boy is troubled by his love. This series tells that the rules of promise and loyalty are different for a boy and a girl in a relationship. It is shown in the film that after completing schooling, Kunal (Ritvik Sahor) leaves Indore and comes to Mumbai. He considers himself extremely lucky to be in a relationship with the love of his school days (played by Vedika Bhandari). He also gets a seat in the top college and his parents are very proud of him. There is an earthquake in Kunal's world when Tara leaves him for another boy. He is immersed in a world of sorrow, despair and madness.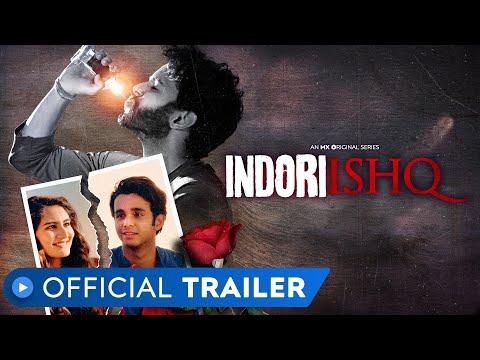 Regarding his role, Ritvik Sahor says, 'The rules of love are different for boys and girls. My character Kunal is completely stunned by the fact that he has ruined his life behind Tara, who has been unfaithful to him. I believe that in any relationship, two people have equal responsibility. It depicts an innocent young love story and it has been told that it had to break one day. In this interesting story, Pratyant Kulkarni, Meera Joshi, Tithi Raj, Dona Munshi and Dhir Heera have also played important roles. Made in 9 episodes, this series can be seen on MX Player for free from June 10, 2021.