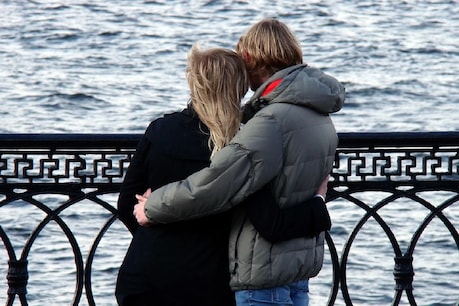 Sometimes jealousy is the result of our own thinking. Image Credit : Pixabay
Relationship Tips: It is natural to feel jealous in a relationship, but it becomes harmful when it causes tension and problems in the relationship.
6 Ways to Stop Jealousy From Affecting Your Relationship :
Jealousy in a loving relationship is not as bad as it is believed to be. Jealousy is a natural process for a human being, however it becomes a problem when it starts dominating your relationship. Sometimes a slight jealousy about each other gives warmth to each other and you start caring for each other more, but if you get upset over a little thing and start misbehaving with your partner, then it is bad for your relationship. can prove to be very harmful. If you want to keep yourself away from this kind of situation, then here are 6 ways with the help of which you can save your loving relationship and avoid mutual jealousy.
1. Try to find out the reason for the irritation
If feelings like jealousy or jealousy are taking birth in you, then accept it. If you are able to do this, then you will be able to easily find out the reason for this too. Now instead of blaming each other, make a list of all these reasons which cause you trouble or jealousy. Remove the insecurities and fears inside yourself and instead of finding fault in your partner, accept it positively. Read also:
Having problem in partner's job? Support like this, the relationship will be strong
2. Don't compete with each other
Always keep in mind that both of you are two wheels of the vehicle. In such a situation, both may not have similar qualities, but both have a lot of potential to enhance and encourage each other. For example, if your partner earns more money, then maybe you are running the house very well, or you have amazing budgeting qualities. In such a situation, help each other and not compete with yourself. 3. Try to Avoid the Blame Game If you have any doubt, then solve it through conversation. If you start talking to allegations and counter-accusations, then things can get worse. Amidst the allegations, your partner may get into defensive mode and instead of talking, it becomes more deadly. 4. Express Your Feelings Honestly This is one of the best ways. If you have stored any kind of feelings inside you, then like an honest partner, tell your partner everything from your own self. Everything that is bothering you and what you do not want. During this, understand your partner's feelings and speak everything. 5.Peek Inside Yourself Sometimes it happens that jealousy is born out of our own thinking. Your partner may not even be aware of it. You accept this fact that if you are a secure person in yourself, then you will never have any insecurity about anyone and if it is coming, then it may be because of your own thinking. Read also: Your husband gives more importance to his family than you? Know what to do in such a situation 6. Get help from friends If you are feeling helpless in handling the situation, then your close friends can help you. Maybe they will explain everything to you with a new prospect so that the problem can be solved easily. (Disclaimer: The information and information given in this article is based on general information. Hindi news18 does not confirm these. Contact the concerned expert before implementing them.)