Neena Gupta has been a part of the film industry for four decades. (Photo Credits: neena_gupta / Instagram)
Neena Gupta told about her journey from the film 'Badhaai Ho' till now and her upcoming autobiography that I never got even a quarter of what she got today. Today I feel more satisfied as an artist.
Mumbai: Famous for his strong acting in art and commercial films
Neena Gupta
These days she is in the headlines for her film 'Sardar Ka Grandson' and her upcoming autobiography 'Sach Kahun Toh'. Neena has spent 4 decades in the film industry working with stalwarts like Shyam Benegal, Kundan Shah, Mahesh Bhatt and Subhash Ghai. But Nina is more happy about her work today. Neena says that she never thought that at this age I would get a chance to play such interesting and different roles in films. Neena Gupta's career boomed after a long time when she played the role of a middle age pregnant woman in the film 'Badhaai Ho'. This film once again brought the actress into the limelight. Neena, who has been working in the Hindi film industry since 1980, told in an interview, 'It was the first time that my work was appreciated in this way'. Neena has recently come into the limelight for her work in the film 'Sardar Ka Grandson'. At first he was hesitant to play the role of a 90-year-old. She says, 'My first reaction was that I do not want to play the role of a 90-year-old old woman. But when the director of the film Kashvi gave me the script, I got excited. Because my role was very good and challenging. Although shooting with a prosthetic was not that easy as I had to spend 12 to 15 hours in this condition.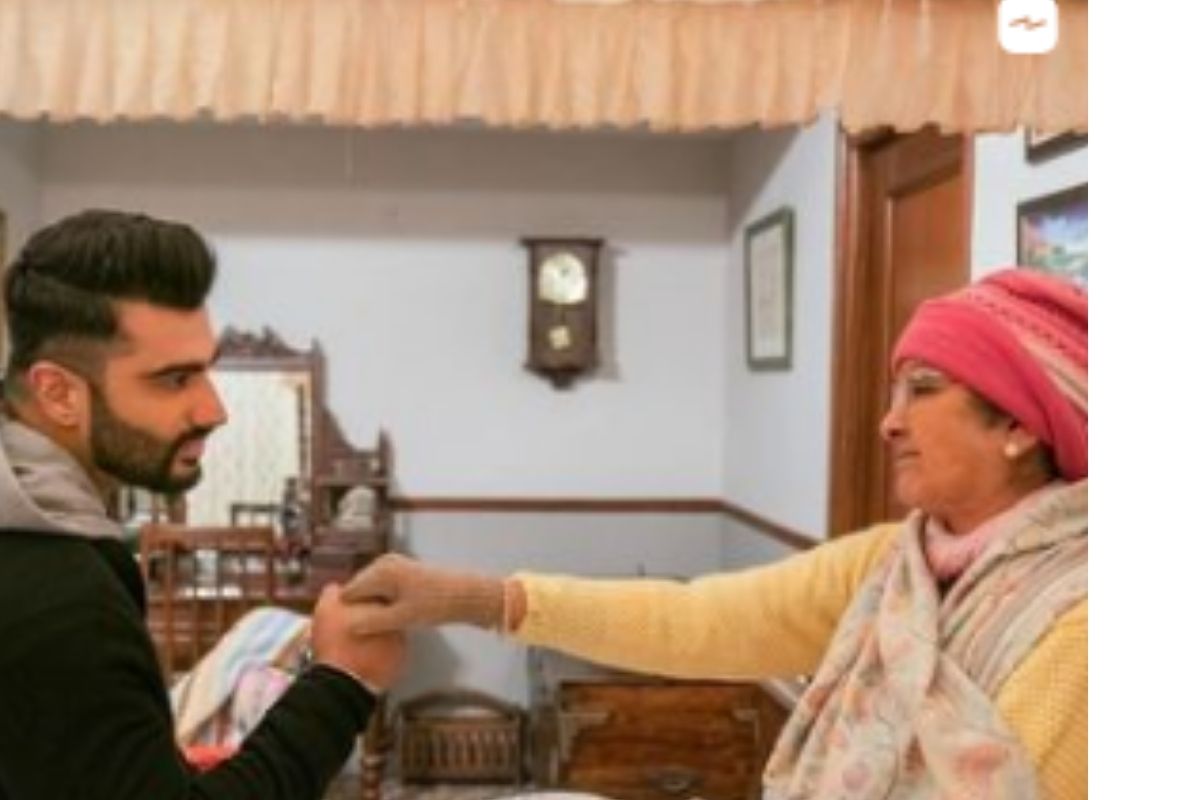 (Photo Credits: neena_gupta/Instagram)
Neena Gupta, the actress of a hit TV serial like Buniyaad, once took the help of social media to ask for work. Priyanka Chopra was very impressed by this post of Neena. Talking to the media, Neena told that after this Instagram post, I got offers for 5 films and I accepted them all. 'Mulk', 'Sandeep Aur Pinky Faraar'; Worked in 'Panga', 'Badhaai Ho' and as soon as the situation improves I will be busy shooting again.
(Photo Credits: neena_gupta
/Instagram)
Neena Gupta's autobiography 'Sach Kahun To' is going to release on June 14. If Neena is to be believed, she has written the truth of her life very honestly in this biography. Nina says that 'once people read this, the reactions will start coming but now no one knows what it is. I myself do not know what has been written… all Ram is trust… if people like it, it is fine if not great'.