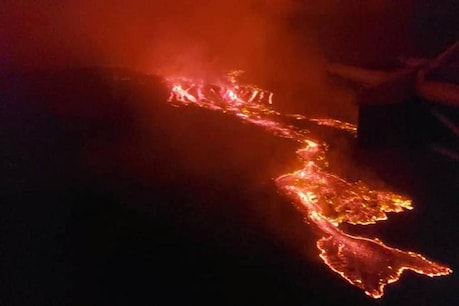 Mount Niragongo, an active volcano in the city of Goma, Congo. (Reuters/22 May 2021)
Goma (Congo): The volcano erupted once again in the Congo's Goma city, although its intensity was less. "The volcano Mount Niragongo, located near the city of Goma in eastern Congo, was once again active in the north on Saturday," the government said.
Congo's Ministry of Communications and Media said in a tweet, 'Low intensity volcano has erupted on the northern side of Mount Niragongo. The lava emanating from the volcano is flowing in an uninhabited area under Virunga Park.