Mukesh ji was one of the popular playback singers of the Hindi film industry in the 60s (Photo Credits: Instagram/neilnitinmukesh)
Actor Neil Nitin Mukesh, while answering a fan's question on Twitter, said that no one can sing like his grandfather Mukesh ji.
New Delhi: When a fan asked Bollywood actor Neil Nitin Mukesh if he had the talent to sing like his superstar father and grandfather, the actor said, 'My dear grandfather, like the great Mukesh ji. No one can sing. A fan on Twitter shared a video of Neil's presence as a child artiste in the title song of the 1989 Govinda starrer 'Jaisi Karni Waisi Bharnii', which was played by Neil's father Nitin. It was sung by Mukesh (Nitin Mukesh Ji).
Tagging Neil with the video, the fan wrote, 'You looked so cute as a child. Can you sing like Nitin Mukesh ji and Mukesh ji?' To this the 39-year-old actor replied that he can sing, but not like his father and grandfather. He was seen saying, 'Thank you very much. No one can sing like my dear grandfather, great Mukesh ji or my father Nitin Mukesh ji. But I sing.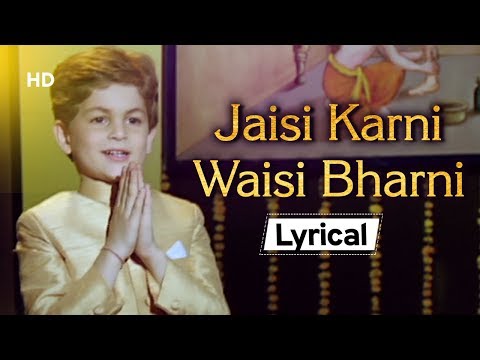 Known as the 'Voice of the Millennium', Mukesh ji was one of the most popular playback singers of the Hindi film industry in the 60s. He won several nominations and awards, including the National Film Award for Best Male Playback Singer for the song 'Kai Baar Yuhi Dekha Hai' from the film 'Rajnigandha' (1973). Mukesh emerged as the voice of actors Raj Kapoor, Manoj Kumar, Firoz Khan, Sunil Dutt and Dilip Kumar in the songs. 'Kya Khub Lagti Ho', 'Jeena Yahan Marna Yahan', 'Mera Joota Hai Japanese' are some of his popular songs.
Neil's father Nitin Mukesh is also a noted playback singer, who worked with music directors like Laxmikant Pyarelal, Bappi Lahiri, Rajesh Roshan, Nadeem Shravan, Anand Milind during the 1980s and 1990s.