The tweets of Micah Singh and KRK are becoming viral in social media. File photo.
After describing KRK as a 'donkey' and a 'scared rat', Micah Singh (Mika Singh) again surrounded him in a tweet. Micah Singh replied to a fan's tweet, saying that he only targets Bollywood's soft people.
Mumbai. Salman Khan and Kamaal R Khan i.e. KRK have been in the limelight for the past several days. Ever since Salman Khan lodged an FIR, KRK has been tweeting one after the other on social media. Now, in this fight of both, singer Mika Singh has taken to the field, supporting Bhaijaan. Earlier, he had called KRK a 'donkey' and a 'scared rat', now he has surrounded him by tweeting again. Micah Singh responded to a fan's tweet, saying that it only targets the soft people of Bollywood.
Micah Singh remains very active on social media. He also jumped into the debate of Salman Khan and Kamal R Khan. Responding to a fan's tweet, he wrote- 'He only takes pangs with the famous and soft people of Bollywood. But will not take it from the father. Please tell my son, please unblock me, please .. I am not Karan Johar or Anurag Kashyap … I am the father of this. '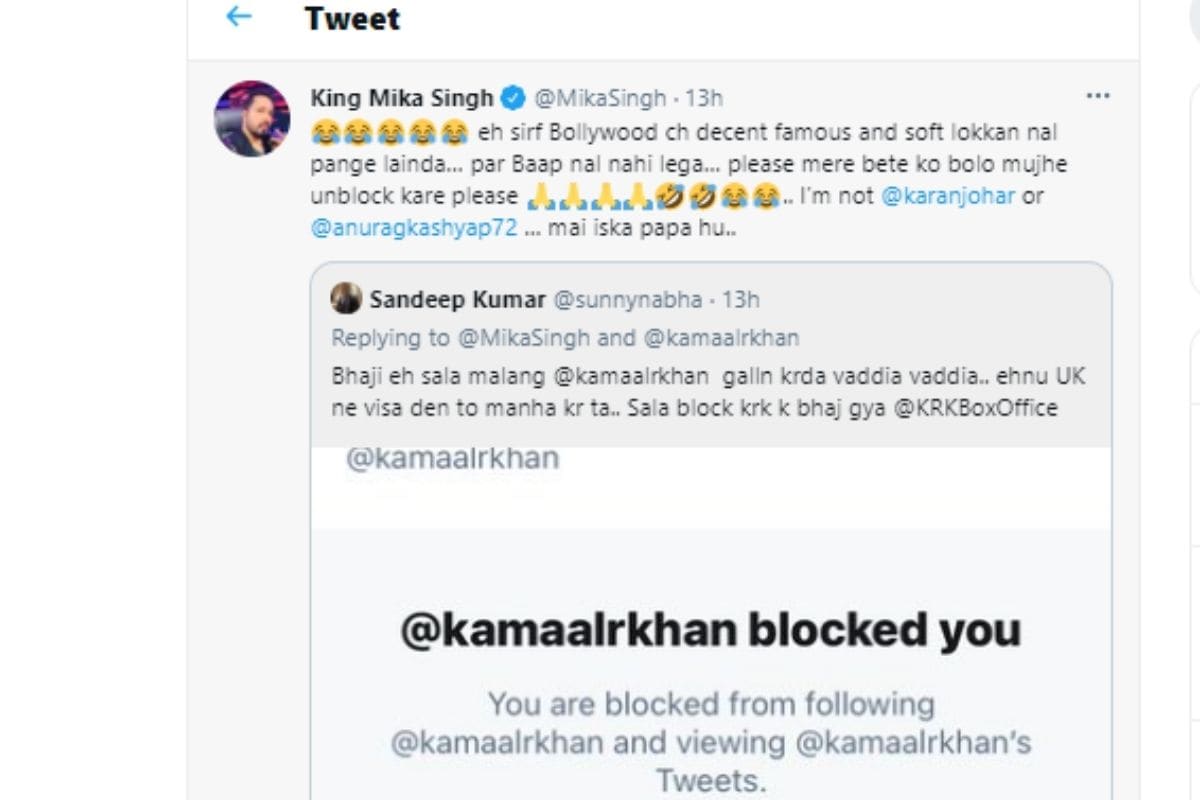 Actually, after a long debate on Twitter, Kamal Khan blocked Micah Singh. Salman Khan's fans are also liking this tweet of Micah. In an interview, Mika said that KRK should not make a personal comment in the review of a film. Salman has sent a legal notice for defaming 'Radhey: Your Most Wanted Bhai'. Defamation suit has been filed by Salman's legal team as KRK has stated that Salman Khan is corrupt, he and his brand 'Being Human' are involved in fraud, manipulation and money laundering transactions'.
Micah called KRK a donkey and a rat in a video on the Bollywood spy YouTube channel. Micah said that the media and critics have the right to review anything about any film, but there should be no personal attack. Micah Singh told that if ever KRK commented on me, 'there will be no case-wase from my side, there will be a direct slap. KRK is such a big rat that he will not come out of his bill because he knows that he is going to slap as soon as he comes out.