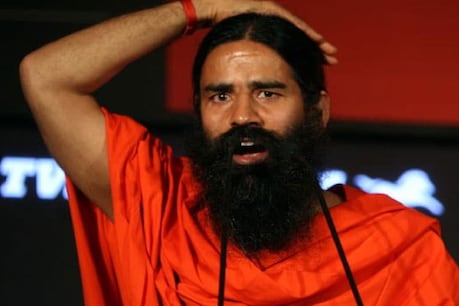 Baba Ramdev will also get corona vaccine installed (File pic)
Baba Ramdev once again praised the allopathic system of medicine. Along with appealing to everyone to get the corona vaccine, he said that they too will get the vaccine soon.

Dehradun. Baba Ramdev, who was on the target of doctors by questioning allopathy medicines, was once again seen taking a U-turn on this issue. A day earlier, after describing allopathy method in surgery and emergency as the best, now said on Thursday that they will get the corona vaccine soon. At the same time, he once again called the doctors angels on earth. It is worth noting that earlier Ramdev had said that he does not need to take the vaccine against Kovid-19 as he has the protection of Yoga and Ayurveda.
Welcoming Prime Minister Narendra Modi's recent announcement of free vaccination for all from June 21, Ramdev called it historic and appealed to all to get vaccinated.
take both doses
Ramdev appealed to the people to get both doses of the vaccine. Along with this, keep Yoga and Ayurveda with you. Both of these will give you such a protective shield that not a single person will die of corona. During this, Baba Ramdev said that he too will get the corona vaccine very soon. Regarding his ongoing confrontation with the IMA, Ramdev said that he cannot have any enmity with any organisation. He said that he was only against exploitation of the public in the name of drugs. The yoga guru said that due to the tendency of many doctors to prescribe expensive branded medicines in place of cheap generic medicines, Pradhan Mantri Jan Aushadhi Kendras had to be opened. He said that good doctors are a boon and they are the messengers sent by God on earth. Ramdev also said that allopathy is best for emergency treatment and surgery.
Ramdev, who recently created a flutter among doctors with his remarks against allopathy, said that when it comes to emergency treatment and surgery, allopathy is the best and there can be no two opinions about it.