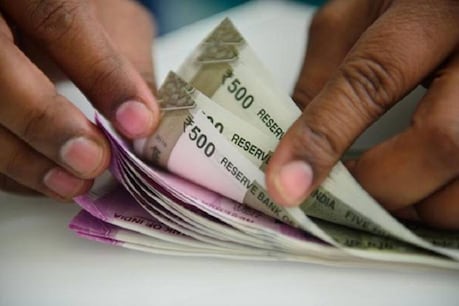 Fixed Deposit (Bank FDs)
SBI told that if you break the FD before the stipulated time, you have to pay money. Let us tell you that the facility of FD (Fixed Deposit) is given by the bank from 7 days to 10 years. Let us tell you how much money you have to pay as charge-
New Delhi: If you have also got Fixed Deposits (Bank FDs), then there is important news for you. State Bank of India said that while on one hand we consider Fixed Deposit as a safe investment, on the other hand, if you break the pre-mature FD then you may suffer loss. SBI told that if you break the FD before the stipulated time, you have to pay money. Let us tell you that the facility of FD (Fixed Deposit) is given by the bank from 7 days to 10 years. Let us tell you how much money you have to pay as charge-
Let us tell you that in financial crisis, people withdraw FD before time, in such a situation banks charge you some charges. If you are an SBI customer and prematurely withdrawing money from FD, then the bank will have to pay a fee.
Also read: Attention Bank Customers! Banks will be closed for 3 out of 7 days, check the list before leaving
How much will be charged for premature FD withdrawal by SBI-If SBI customer withdraws up to Rs 5 lakh from bank FD, then he has to pay 0.50 percent amount as penalty. Apart from this, for more information, you can contact SBI's customer care team on toll-free numbers 1800-425-3800, 1800-11-2211 or 080-26599990
How much interest is getting on FD now
Let us tell you that at this time if you open an FD in SBI and invest for 3 to 5 years, then 5.4% interest will be given on it. At the same time, an additional 50 bps interest rate is provided to senior citizens for all tenors. Apart from this, 3.9 percent interest will be available on fixed deposits between 46 days to 179 days and 4.4 percent on FDs from 180 days to less than one year.
Also read: Fraud has happened to you too, so complain here, you will get full money back, know how?
Special offer for senior citizens
Apart from this, the bank is running SBI 'Wecare Deposit' special FD scheme for senior citizens. In this, 80 basis points more interest is getting the benefit of the rates applicable to the general public. If a senior citizen makes a fixed deposit under the special FD scheme, then the interest rate applicable on the FD will be 6.20 percent.