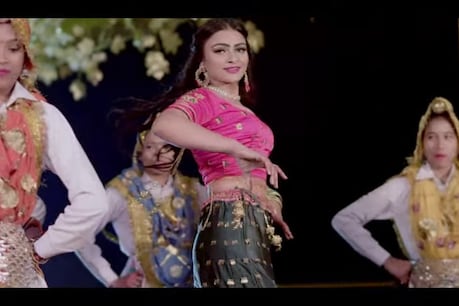 Haryanvi model Shivani was presented by the police in the court from where she has been sent to jail. (file photo)
Haryanvi model Shivani Yadav and her partner were arrested by the police with a consignment of smack, started the drug business due to financial constraints during the lockdown.

Vikas Nagar. The police has arrested a Haryanvi model selling smack from Uttar Pradesh and selling it in Dehradun. During the checking of vehicles at Herbertpur Chowk in Vikasnagar, model Shivani Yadav and her accomplice were arrested by the police with a smack. Along with this, his car has also been seized. Police said that there is a corona curfew in the area and due to this the checking campaign was started. During this a car coming from Saharanpur side was stopped.
Model Shivani Yadav and one of his companions were present in this car. On not giving satisfactory answers to the questions, the police got some suspicion and they were searched. During this, 6-6 grams of smack was recovered from both of them.
There are many dance videos on youtube
After this, the police immediately took both of them into custody and confiscated their car. Police said that the woman has been identified as Shivani Yadav of Haryana, while her partner has been identified as Praveen Rana, a resident of Dehradun. Police said that during interrogation it has come to know that Shivani is a Haryanvi model and dancer and many of her dance videos are also on YouTube. But since the lockdown, she was not getting work and she was financially very upset. Due to which he caught the path of smack smuggling.Shivani herself is intoxicated
Police said that Shivani Yadav herself is addicted to drugs and due to financial constraints in the lockdown, she started smuggling it. Shivani along with her friend used to smuggle smack from Mirzapur in UP and sell it in Dehradun. At present, the police registered a case against both of them under the NDPS Act and presented both the accused in the court. From where he has been sent to jail.