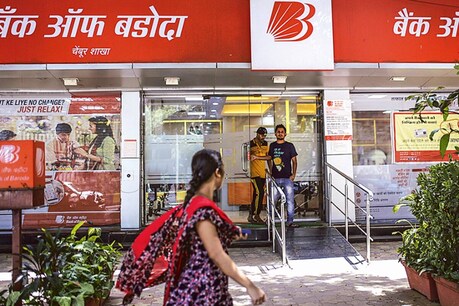 Bank Of Baroda
Bank of Baroda said on Thursday that it has reduced MCLR by 0.05 percent.
New Delhi. Public sector Bank of Baroda said on Thursday that it has increased the MCLR i.e. marginal cost of funds. The Marginal Cost of Funds Based Lending Rate has been reduced by 0.05 percent. Explain that due to the reduction of MCLR, new customers will be able to get cheaper loans.
BoB said in the information given to the stock market that the reduction in MCLR has been done at the rates of different periods. The new rates will come into effect from June 12, 2021.
The MCLR has been revised to 7.35 per cent for a period of one year. The MCLR for the period of six months and three months has also been reduced by 0.05 per cent to 7.20 per cent and 7.10 per cent respectively.
Also read- Decline in the price of houses in India, see how expensive houses have become in which country including AmericaBoB will sell 46 NPA accounts on June 21, know which customers are named in this list
There is important news for those who have an account in Bank of Baroda. Bank of Baroda is going to sell 46 accounts. Explain that the customers who have not paid their loans, the bank will sell those accounts. This sale will be done through auction. The bank will recover about Rs 597.41 crore from these NPA accounts. Information about this has been given by issuing a notification from the bank.
Meena Jewelers Exports and Meena Jewelers Exports are among the major accounts involved in the sale of NPA accounts, with an outstanding of Rs 60.76 crore. Along with this, Crystal Cable Industries Rs 57.49 crore, JR Foods Ltd. Rs 41.60 crore, Shree Raghuvanshi Fiber Rs 27.38 crore, Kaneri Agro Industries Rs 24.69 crore, Man Tubinox Rs 24.28 crore and Aryans Educational and Charitable Trust Rs 20.79 crore. are also included.