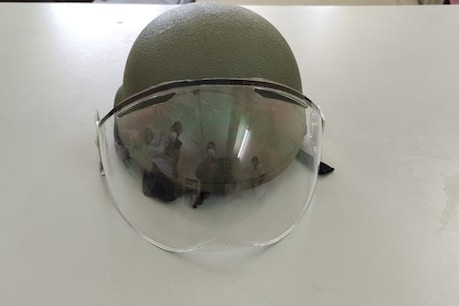 IIT Roorkee has designed a helmet, which will protect them from the dangerous web of IED blasts.
IIT Roorkee has designed a Blast Resistant Helmet, which will prove to be helpful to the Army personnel in stopping the waves of IED explosives.
Roorkee. The Indian Institute of Technology (IIT) Roorkee, although it keeps on doing new research every day, but this time it has designed a helmet with explosive resistance. Which will prove to be helpful for most army jawans to avoid the waves of ID blast. Also, whenever there is a riot, it can prove to be very beneficial in terms of security at that time too.
Let us tell you that Shailesh Ganpule, Assistant Professor, Department of Mechanical and Industrial Engineer, IIT Roorkee, along with two of his colleagues, has designed this helmet. Which is ready in about 3 years. Also its price ranges from 500 to 1000. At the same time, he has also been awarded the NSG Counter-IED Counter Terrorism Innovator Award 2021 for this helmet.
Assistant Professor Shailesh Ganpule said that although there are such helmets in the army, but in this they have added some different series. The faceshield will play an important role in the helmet. At the same time, there is a lot of protection at the time of the blast and prevents the blast waves from going inside. Due to which there is less chance of getting head injuries. Assistant Professor Shailesh says that he has prepared the helmet only after proofing everything in the lab. Along with this, a lab in Chandigarh is going to make an agreement soon, so that maximum benefit of this helmet can be obtained.