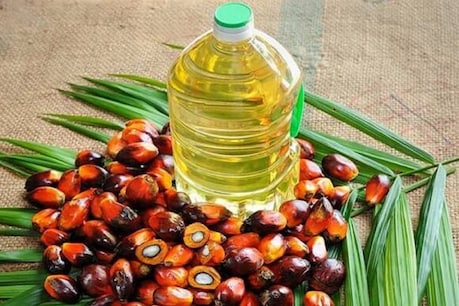 edible oil will become cheaper
Edible oils have started showing a decrease of 15 percent in the last four days. One of these biggest reasons can be decided in America on Tuesday.
New Delhi. When edible oil started becoming expensive, then all the reasons related to it started coming to the fore at once. But maybe now the good days of edible oils have come. One of the major reasons for this is that once again the reasons for making oil cheaper have started coming together. This is the reason why there has been a decrease of 15 percent on edible oils in the last four days. One of these biggest reasons can be decided in America on Tuesday. After this, the discussion of edible oil becoming cheaper by 40 to 50 rupees a liter has also started gaining momentum.
So after 2 days oil will be cheaper by Rs 50
Shankar Thakkar, national president of the Federation of All India Edible Oil Traders, says, "A large amount of oil is imported from America, Malaysia and Indonesia. But some time ago, in America, up to 46 percent of refined oil was allowed to be mixed in bio fuel. Whereas earlier it was mixed up to 13 percent. On the other hand, due to Eid, due to less work in Malaysia and Indonesia, it has a big impact on production. In some countries the crop was also damaged due to the weather. These were some of the major reasons why oil is expensive in India.
But on Tuesday, once again in the US, up to what percentage of other edible oils should be mixed in bio fuel, it is going to be considered and it may also happen that the decision to mix refined oil up to 46 percent should be withdrawn. At the same time, there is a lot of production in Malaysia and Indonesia too. The small slowdown of 15 per cent in the last four days is also the effect of this.Noida News: More than thieves, house servants blew goods, now ED and IT investigation also started
New mustard is also ready to come, will show amazing
A big reason is also going to be added to the good days of edible oils that new mustard is ready to arrive. Local oil trader Lala Girdhari Lal Goyal says, "If we talk about mustard of this year, then the record breaking means production was up to 86 lakh tonnes. Meaning this production was very high with last year. Still, oil kept getting expensive.
That is because mustard oil remains in the range of refined soya and cottonseed even when there is more mustard. Because if mustard oil becomes slow, then making it refined and mixing in other refined starts. And if the mustard oil is hot, then the mixing of rice or canola oil starts in the mustard oil.