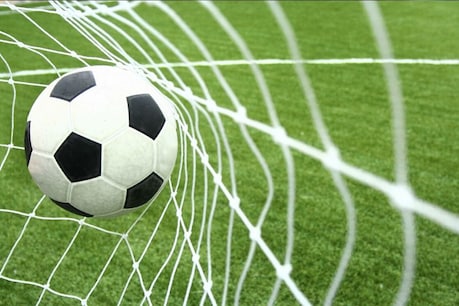 Many foreign players are trapped in India
Due to Coronavirus, most of the leagues in Europe have come to a standstill for the last two months.
New Delhi. In various football leagues in Europe, some players and support staff have been found infected with the coronavirus, but even then the exercise to restart them has not slowed down. Due to Coronavirus, most of the leagues in Europe have come to a standstill for the last two months. Germany's Bundesliga could be the first league in the continent to make a comeback. He is committed to starting the season in empty stadiums from May 16, despite the team of Dynamo Dresden being sent on quarantine.
Bundesliga may be the first league to start in Europe

Dynamo is a club of the second division and its players and support staff have been asked to self-isolate for 14 days after two cases of coronavirus were found in their team. Bundesliga CEO Christian Seifert said, 'This is not a reason to put a question mark on the whole season. I was already assuming that this could happen. We are just at the beginning of restarting the tournament. '
Bundesliga matches will be played in empty stadiums and 300 people, including players from both the teams, will be allowed to stay. All teams will have to spend a week in a quarantine training camp before the matches.Top five leagues are about to start

Spain, England and Italy, which are included in Europe's top five leagues, are also working on plans to return but France has declared its season over. The English Premier League is expected to start the season in June, which will last till August. But the third player of Brighton Football Club was found infected with Kovid-19 on Saturday and has been sent to isolation. Players of some other clubs have also been found infected.
Despite this, there will be a meeting of Premier League representatives on Monday in which the plan to restart the league will be discussed. In this, apart from playing matches in empty stadiums and neutral venues, there will be discussion on extending the contract of players. In Spain, five players from the first and second divisions have been found infected with the corona virus, but despite this, it plans to start La Liga from June 12.
La Liga president Javier Tebas has said that the Spanish league has not changed its plans for a return and it can start from June 12. Tebas said in an interview to the league's broadcaster Movistar, "We want to start on June 12, but it will depend on many things." If we strictly follow the health and safety measures then I don't think we will face any kind of problem.
Serie A may start soon in Italy

Players from Serie A clubs in Italy have started individual practice this week, while four players from Sampdoria and three from Fiorentina have been found infected. Serie A clubs will have to wait until May 18 to practice in the group, but Italy's sports minister said no definite date could be set for the start of matches.
Three players of top club Vittoria Guimaraes in Portugal have been found infected. The government there, however, has allowed the league of the first division to play matches from April 30. The matches will be played in empty stadiums.