Actress Shilpa Shetty has often been cited as the reason behind her coming in between her husband Raj Kundra and his first wife Kavita. Shilpa has often been in the news for breaking Raj's first marriage. But recently Raj Kundra has revealed the shocking truth of his marriage breaking up almost 15 years after his divorce from his first wife Kavita Kundra. The reason for the breakdown of Raj Kundra's first marriage was not Shilpa but his first wife's infidelity and this has been disclosed by Raj Kundra in a recent interview after a few years. After this sensational interview of Raj Kundra, now wife Shilpa has also reacted.
In fact, Raj Kundra was very upset after seeing the throwback stories that went viral on Shilpa Shetty's birthday, and due to this he decided to clear his reason for divorce from his first wife. Raj Kundra has claimed in this interview that his wife Kavita had a relationship with her sister's husband i.e. her brother-in-law.
Amidst all this news, Shilpa Shetty has not said anything directly, but has shared a note on 'pain' in her Instagram story. Shilpa's note reads, 'When a good person gets hurt, every good inside him also struggles with that pain.'
It is further written in this note, 'Goodness does not live in loneliness. Every small effort to do our good turns into a great good. In the same way, if the good is withheld or not allowed to happen for a long time, we all pay the price. Sometimes we see bad things happen to a good person, but we don't do anything because we don't feel very distant or connected to that event. But when anywhere in the world a good person is attacked, hurt, arrested, sent to jail or killed, remember we all underestimated it and we are all a little less safe than before. '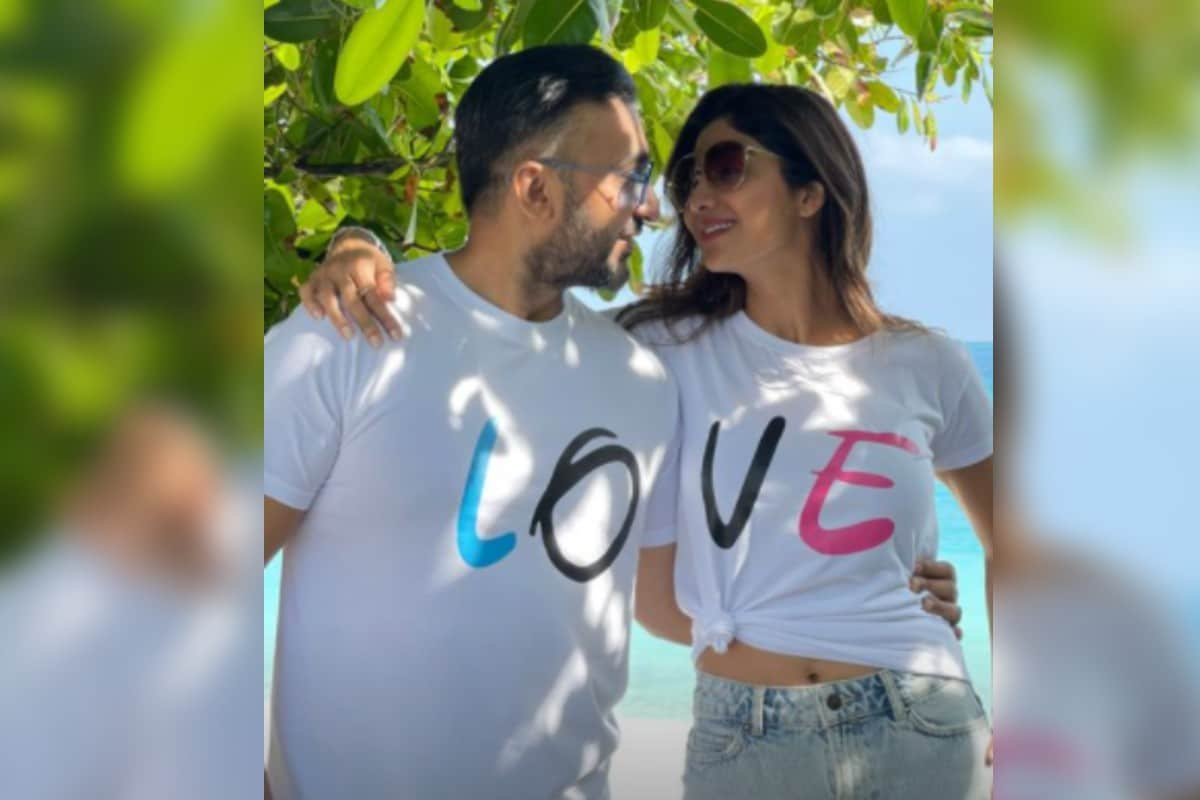 Photo Credit: @RajKundra
Let us tell you that Shilpa's husband and businessman Raj Kundra recently said in a conversation with Pinkvilla – 'I, my parents and sister used to live in the same house. My brother-in-law also lived with us. He had come to the UK from India to establish his work. I used to go out often for work. During this time she (Kavita) had come very close to my brother-in-law, both of them used to spend most of their time together. My family members used to find this strange. Even my driver felt that there was something between the two. But, I never doubted him.
'My brother-in-law Vansh and my wife both used to go out together. They used to sit in the same room for hours. When my sister talked to me about it, I thought she must have got suspicious. Both my sister and brother-in-law returned to India after some time as it was becoming uncomfortable for them to live in the same house with everyone here. My ex-wife and ex-brother-in-law had to stay together for hours to everyone in the house. After both of them left, I came to know that Kavita is pregnant. Raj told that Kavita used to sit in the bathroom for hours after pregnancy and another phone was also received from her. With this phone, she was maintaining a connection with Raj's brother-in-law.
According to Raj Kundra, the betrayal he received from his first wife shook him badly. He says that he can never forget that era. His life had become very disturbed. Raj Kundra has given this statement when an interview of his ex-wife Kavita is going viral. In which he has told the reason for his divorce to Shilpa Shetty.