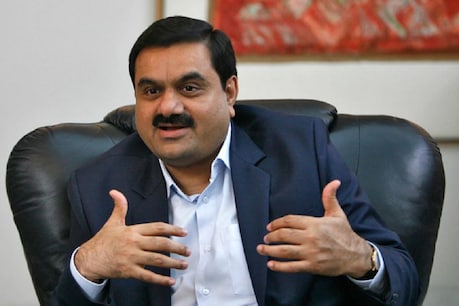 gautam adani
Shares of group companies fell sharply after reports of NSDL freezing the accounts of three FPIs investing more than Rs 43,500 crore in four companies of the Adani Group.
Mumbai. National Securities Depository Limited i.e. NSDL has frozen the accounts of three foreign portfolio investors i.e. FPI Albula Investment Fund, Cresta Fund and APMS Investment Fund. This news is weighing heavily for the Adani Group, headed by Asia's second largest rich and veteran industrialist Gautam Adani. These FPIs hold shares worth more than Rs 43,500 crore in 4 companies of the Adani Group.
After this news, the shares of Adani Group companies fell by 20% in early trade on Monday. Due to this decline, the wealth of Adani Group Chairman Gautam Adani came down to $67 billion in an hour today by Rs 73,000 crore, or $10 billion. Whereas on Friday his wealth was $ 77 billion i.e. Rs 5.64 lakh crore. With this fall, Gautam Adani can snatch the crown of the second richest person in Asia.
Also read- Wholesale inflation reaches record level, prices of vegetables and pulses rise, know how was the situation in May
Adani Group clarified regarding the big action of NSDLLet us tell you that the Adani Group has completely denied the reports of freezing of accounts of three FPIs by NSDL. Adani Ports and Special Economic Zone said that the news of account blocking of all three FPIs is completely wrong. The company said that this news has been spread deliberately to mislead the investors and this false news has caused huge financial loss to the company along with the car investors.