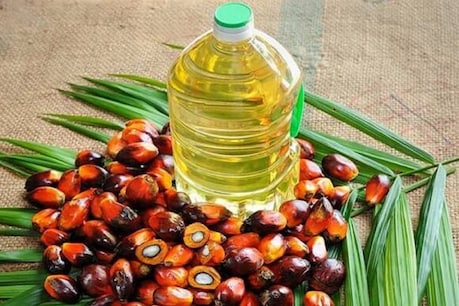 Palm oil prices have more than doubled in a year.
There have been problems in the production of oilseeds in the world. Soybean stock has reached the lowest level.
New Delhi. The common man is relieved by the rising prices of edible oil. Mustard oil is on the way to double century, while palm oil has also become twice as expensive in a year.
The central government is considering reducing the import duty of edible oil to bring down the prices. The reduction in import duty will bring down the prices of edible oil in the domestic market. But experts believe that it will not make much difference. Actually, the real reason for the rise in edible oils is the crisis in the production of oilseed crops at the international level. The gap between demand and supply is huge. Significantly, India imports a large amount of edible oil every year to meet its domestic requirement.
Also read: From Coffee To Toys Are Getting Expensive, You Will Be Shocked To Know The Reason
Increase in the use of biodiesel led to increase in pricesThere is a crisis in the production of oilseeds crops in the world. This has happened due to the reduced supply of soybeans from America and Brazil due to drought. The US Department of Agriculture has said that soybean stocks in the world will reach a five-year low of 879 million tonnes by September. Similarly, due to the disruption in the plantation of palm oil in Southeast Asian countries due to Corona, its prices increased. At the same time, the use of biodiesel is increasing. This has led to a rise in the prices of edible oils in the global market.
Also read: Many things like ventilator, N-95 mask and sanitizer will be cheaper, GST rate will be reduced
Soy oil futures up over 70 per cent
Soy oil futures have gained over 70 per cent. Whereas, last year the prices of palm oil had risen by 18 percent. This oil is used the most in the world. Due to high global prices, the prices of palm oil and soya oil in the domestic market have more than doubled in a year.
Also read: Modi government played a big bet to store petroleum, know everything
Edible oil ranks third in imports after crude, gold
India's import expenditure will increase due to rise in edible oil prices. Because India spends an average of $ 8.5 to 10 billion on the import of edible oils every year. Edible oil is the third largest import item after crude oil and gold. According to industry estimates, India's palm oil imports have increased from 4 million tonnes to 15 million tonnes in just two decades.