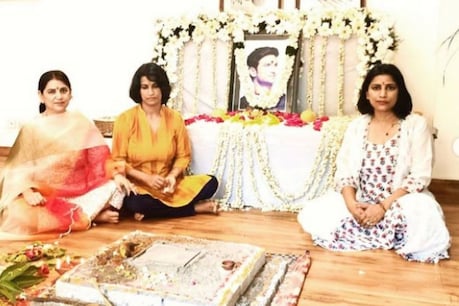 Sushant's sisters have hope for justice. (Photo Credits: divinemitz/Instagram)
Meetu Singh, sister of Sushant Singh Rajput, got her brother worshiped on his first anniversary. By sharing photos of Pooja, writing an emotional post, pledged to keep fighting to get justice for brother.
Mumbai: late actor Sushant Singh Rajput On the first anniversary of the festival, family, celebs, friends, fans all paid tribute in their own way. Once again the old wounds turned green on this occasion. Sushant's sisters prayed for the peace of the soul by performing puja on the first death anniversary of the brother. Sister's Meetu Singh shared a photo of Pooja on Instagram and wrote a very emotional post. Sushant Singh Rajput's sister Mitu Singh has shared two photos on Instagram. In these photos, sisters are seen worshiping for their brother.
Meetu wrote, 'My pride, our pride, I am very disappointed for the last few days. The unfortunate incident of last year has shocked all of us so much that even today we are not able to lead a normal life. Many people used you brutally, many are still doing so. Those who are giving the name of love to manipulation, there is selfishness behind the concern. If there were really people around you caring for you, then today the situation would have been different.
Meetu further wrote, 'I feel sad everyday, I wish I could do something. After all the troubles, when we wanted something for ourselves, you would always say 'How do you do anything, ruby ​​diy'. I wish those words came true, because I want to get you back my brother. But I know that no matter how much I worship, whatever I do, you are not going to come back. Nothing feels good without you, whatever comes before me reminds you. Sometimes it becomes difficult to control oneself. But I will not let my mother be upset. I will try to live for a cause. Jaan, I want to tell that you will always be in our heart and I will do my best to get you justice.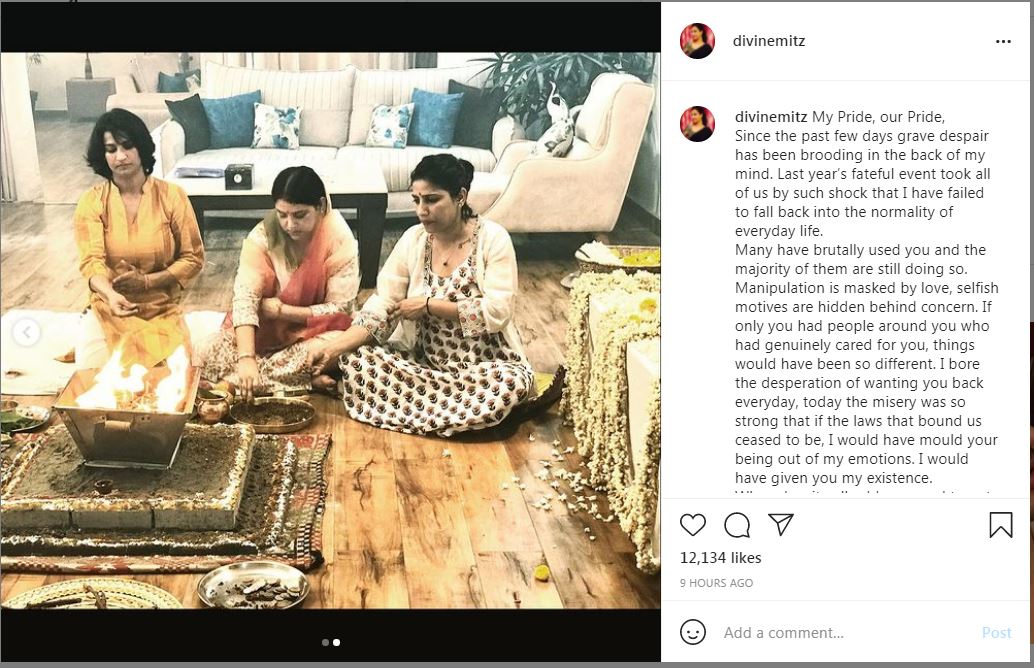 (Photo Credits: divinemitz/Instagram)
Many fans have commented on this post of Meetu, consoling her. Fans are also looking forward to justice for their beloved Sushant.