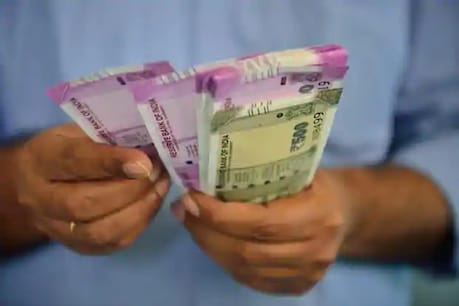 Central employees will get double benefit
7th Pay Commission- There is great news for crores of central employees and pensioners.
New Delhi. There is great news for crores of central employees and pensioners. Keeping in mind the interests of central employees and pensioners, the government has given relief to government employees. The Central Government (Modi Govt) has extended the Travel Allowance (TA) claim submission deadline from 60 days to 180 days. It has been implemented from 15 June 2021. In March 2018, the central government had reduced the deadline for TA claim on retirement from 1 year to 60 days. To extend this deadline, many government departments were speaking to the government, after which this decision was taken.
What did the Finance Ministry say?
The Ministry of Finance has said on this that many applications were received to extend this time limit. It is very complicated for a retiring central employee to travel from one place to another with family after retirement and then to settle down, for which the time of allowance submission was very less 60 days, now it has been extended. Under this facility, a retiring central employee can submit travel expenses for 6 months after his journey. But the deadline for TA claim submission for tour, transfer and training will remain 60 days.
Also read- If you also have this coin of 1994, then you will earn 5 lakh rupees in minutes, know what to do?Meeting on DA also on June 26
Let us tell you, these days the most discussed is the Dearness Allowance of central employees. An important meeting is going to be held on June 26 this month regarding DA payment. In this meeting, the increase of DA and arrears of one and a half years will be discussed. On June 26, a meeting of the officials of the National Council of the Department of Personnel and Training (DoPT) and the Ministry of Finance of JCM is to be held. The agenda of the meeting is to pay DA arrears to central employees under 7th Pay Commission and DR to pensioners.
Also read- Good News: Edible oil becomes cheaper! Prices of these edible oils, including mustard, refined, fell, see latest rate
Salary will increase after 18 months
Explain that the DA of the employees will increase after about 18 months. Last year, the DA of the employees was frozen due to the spread of corona across the country. DA was increased by 4 per cent in January 2020. After this, there was an increase of 3 percent in the second half i.e. June 2020. Now it has increased by 4 percent in January 2021. Meaning the total has increased to 28 percent. Talking about how much your salary will increase, then let us tell you that according to the pay matrix, the minimum salary is Rs 18000. In this, 15 percent dearness allowance is expected to be added. That is, you can directly increase by Rs 2700 every month. That is, your annual salary will increase by Rs 32400. This increase will be in the form of DA.