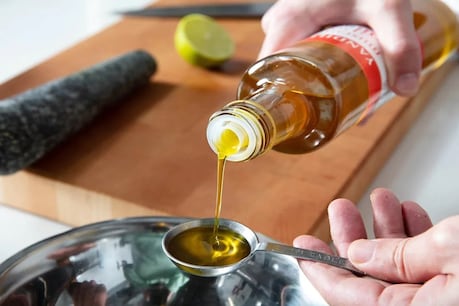 Edible oil prices have started falling.
There is a declining trend in the prices of edible oil in India. Edible oil has become cheaper by 20% since last one month. Mustard oil prices have also fallen.
New Delhi. India has banned the proposal to reduce the import duty on edible oils. Two officials of the government have given this information to the news agency Reuters. The government has put on hold the proposal to reduce the import duty on edible oils for the time being. This decision has been taken because the prices of edible oil in the global market have started falling after reaching a record high. In such a situation, the price of edible oils in India will be affected and the prices will be lower here too.
No change in import duty structure
Two government sources told Reuters, 'We are not cutting import duties right now. Cutting prices is not a permanent solution. A long term solution has to be found for this. The import duty structure will be retained as it is. At present, no decision has been taken to change this, because now the prices are coming down in the foreign market, this will also bring down the domestic prices.
Also read- If you also have this coin of 1994, then you will earn 5 lakh rupees in minutes, know what to do?Mustard and palm oil prices more than doubled
India is the world's largest importer of vegetable oil, but domestic soya oil and palm oil prices have more than doubled in the past year. The same, mustard oil is on the way to double century. The government is now considering reducing the price of edible oils, but this matter has been postponed for the time being. Let us inform that the rising prices of petrol have already affected the pocket of the common man. Also, due to the COVID-19 pandemic, the income of the general public has come down.
Also read- Good News: Edible Oil Gets Cheaper! Prices of these edible oils, including mustard, refined, fell, see latest rate
So far the prices have come down by 20 percent
Amidst all this, some cities are witnessing a reduction of 10-20% in the prices of mustard, palm oil. The central government said on Wednesday that the prices of edible oil have started falling in the last one month. In some cases this fall is around 20 per cent. According to a statement by the Ministry of Consumer Affairs, Food and Public Distribution, edible oil prices in India are showing a declining trend. Edible oil prices have been declining since last one month. Some oil prices have fallen by 20 percent. According to the statement, in some cases this fall is up to 20 percent, as seen in the prices in Mumbai.