New Delhi. God has made someone special for everyone in the world and he can come out in any way. A living example of how life turns after receiving that gift from God is former Spanish footballer Gerard Pique and pop singer Shakira. They are considered to be the most popular couple in the world. Forbes magazine has considered this couple as one of the most powerful couples in the world. According to pop singer Shakira, after Gerrard's arrival, his confidence in himself had returned. Although the story of the meeting of this couple is quite interesting. The love story of this couple started after Gerrard's question was irrelevant. The most common thing in this couple is their birthday. The birthday of both comes only on 2 February. Although Shakira has grown 10 years older than Gerrard, the love between them also filled these age gaps. Shakira was born in 1977 in Colombia, while Gerard was born in 1987 in Barcelona, ​​Spain.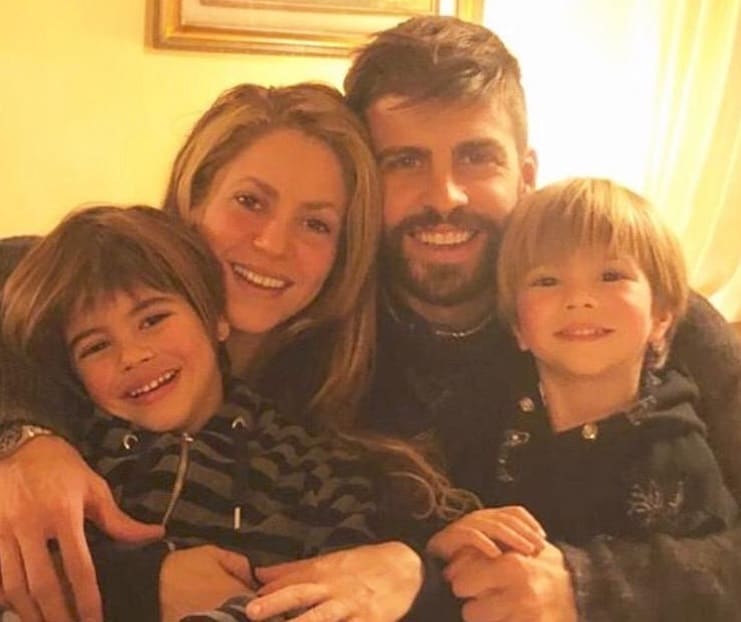 Shakira and Gerard with kids
Waka – met during the shooting of Waka
Shakira and Gerrard first met during the shooting of the song Waka-Waka, the official song for the 2010 FIFA World Cup. Shakira sang this song and also performed on it. Gerrard was also a part of this video. Spanish footballer Gerard was seen at 1 minute 10 seconds in the video of the song Waka Waka. Gerrard played an important role in making Spain the world champions in the 2010 FIFA World Cup 2010 in South Africa.The beginning started after the question of meaningless

In an interview, Shakira told that she was never a football fan. For this reason, she could not recognize Gerrard at that time. However, when he saw the video of that song, his eyes got stuck on Gerrard and he found him very dear. After this someone decided to introduce them. At the same time, according to Gerrard, the story of both started being made in South Africa. Actually, Shakira was to perform in the opening ceremony of that World Cup, due to which she was already in South Africa. For this reason Gerrard messaged him.
Gerrard asked him about the weather there and which he thought was his very stupid question. In response to this question, Shakira asked him to bring a jacket with him (it is cold in South Africa in June-July), but after that Shakira started telling him about the weather every minute. In an interview, Gerrard said that during this time he got the point where he told Shakira that he would win the World Cup to see her back. Actually it was Shakira's performance in the final. After this the round of talks started between the two. However, in 2011, the couple issued a statement saying that they had separated in August 2010. But only a month after this statement, both were seen leaving a restaurant in Barcelona. In 2012, the couple came together on the red carpet for the first time. Shakira had attended the FIFA Ballon d'Or gala in Switzerland with Gerrard, and a few months later, Shakira confirmed that she and Gerrard were expecting parents.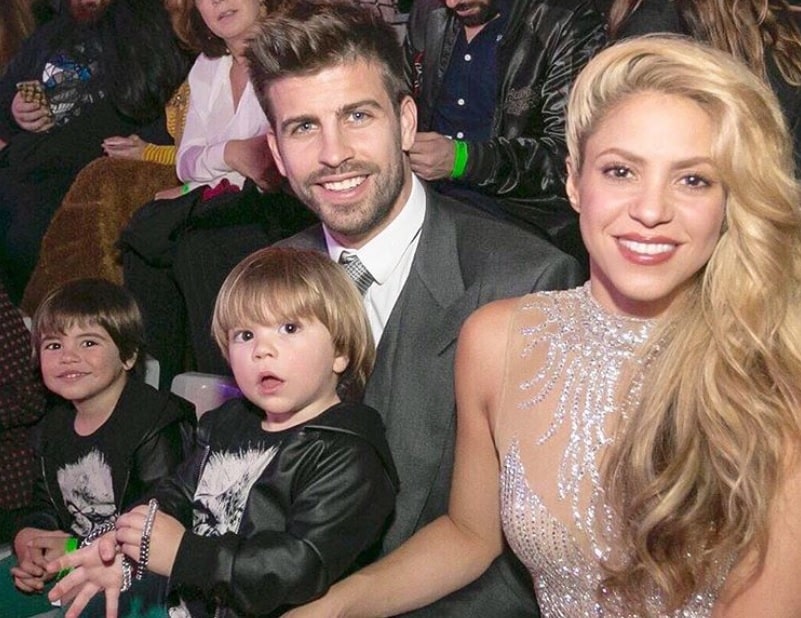 Despite being in a relationship for almost 10 years, this couple has not married yet.
Gerrard came into Shakira's life as a god

Shakira revealed in an interview in 2013 that Gerrard had come into her life like a god. She was mentally disturbed before meeting the Spanish footballer. He said that if you have to prove to God, then love is the only way. He told that he too had lost his faith before meeting Gerrard. She was becoming apathetic and it was very difficult for her, as she has always been very religious. Shakira told that for a few years she could not feel the love as it should be and she even started thinking that there is no god in this world; Then suddenly he met Gerard and a new sun came out in his life.
Such a support in difficult times

In 2017, Shakira's vocal cords started bleeding, due to which she was asked to speak less. In this difficult time, Gerrard and he never fought even over small things. He used to joke often. Shakira said that at that time Gerrard saw her at her worst.
don't want to be wife

This couple has two children. On her marriage to Gerrard, Shakira says she already has everything. They are together. Love each other a lot. They also have children. Shakira said that she thinks her and Gerrard's relationship is already very strong and that marriage is not going to change anything new. In a recent interview, Shakira had said that she is afraid of marriage. When talking about their relationship, she does not want Gerrard to see her as his wife. She wants her partner to see her as his girlfriend.
Love Story: The love story of 'Flying Sikh' started 60 years ago from the National Stadium