Kareena Kapoor Khan was happy to meet friends after a long time. (Photo Credits: kareenakapoorkhan/Instagram)
Kareena Kapoor Khan had a party with her friends after about two months. After the lockdown opened, I had fun with my best friends.
Mumbai: The hustle and bustle of Bollywood, which has stopped due to Corona Pandemic, seems to be normal once again. Due to the decreasing cases of corona infection, relaxation in lockdown has started. In such a situation, celebs who have not been able to meet each other for a long time have also started meeting. Kareena Kapoor Khan also organized a house party in which her best friend Malaika Arora and her sister Amrita Arora reached.
Bollywood actress Malaika Arora, Amrita Arora and Kareena Kapoor are good friends. When the situation was normal, they all used to party often, but Corona has increased everyone's problems. Kareena did not go out to meet her friends but gave a party at home, taking care of safety. He has shared a photo with his friend Malaika on his Instagram. In this, both of them are looking very happy in casual look. While Kareena is seen wearing a white top with black pants, Malaika is seen in shorts. Kareena wrote in the caption with her photo 'Gucci bffs'. On this Amrita commented that 'photo credit please'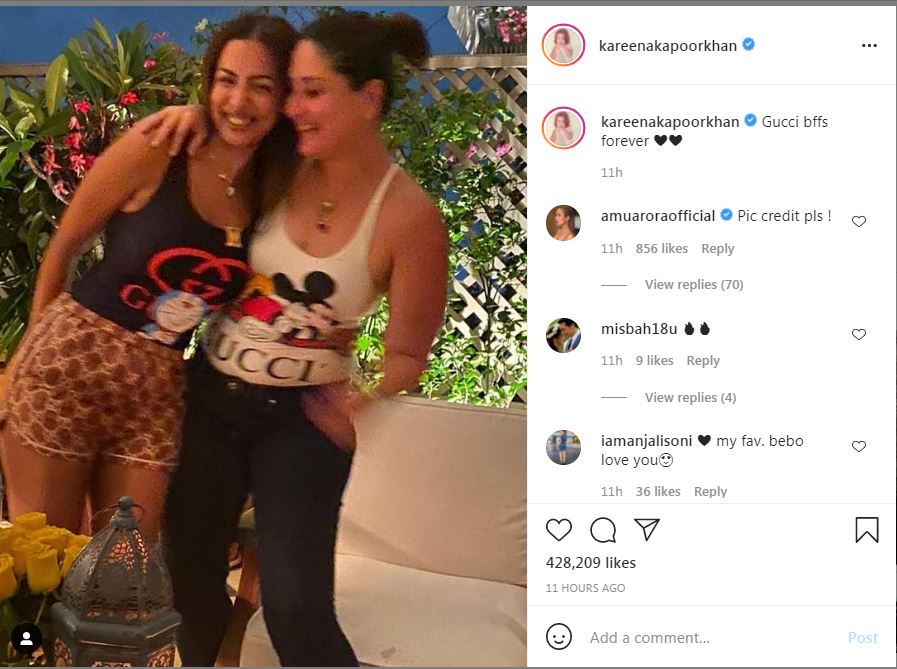 (Photo Credits: kareenakapoorkhan/Instagram)
Apart from this, Kareena has shared a photo with Amrita Arora on her Insta story. It is written with 'When I met my BFF after two months'. Arjun Kapoor was also present in this party.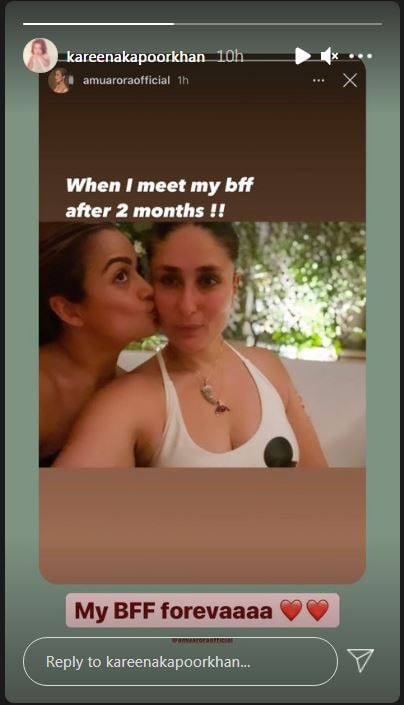 (Photo Credits: kareenakapoorkhan/Instagram)
There is a discussion these days about the role of Kareena Kapoor Sita. On the work front, Kareena Kapoor Khan will soon be seen in 'Lal Singh Chaddha' opposite Aamir Khan. This film is a Hindi remake of the superhit film 'The Forest Gump', in which Kareena Kapoor Khan also has an important role. Apart from this, she is also working in Karan Johar's 'Takht'. Ranveer Singh, Anil Kapoor, Alia Bhatt, Vicky Kaushal, Bhumi Pednekar, Janhvi Kapoor will be seen in important roles in this film.