Quick response teams were deployed in Tehri Garhwal to deal with the disaster situation.
DDRF team will be able to respond quickly in case of disaster. The soldiers posted in this team have been trained. It is claimed that after this team there will be no problem of delay in relief work.
Tehri. District Disaster Response Force (DDRF) has been constituted on the lines of SDRF for relief and rescue operations in case of disaster during monsoon. These teams have been deployed in all tehsils, which includes 5-5 personnel of PRD and Home Guard. These PRD and Home Guard personnel were given training in search, rescue and first aid by the Disaster Management Department. DDRF was formed by the district administration for the successful soldiers in the training and they were deployed in all the 10 tehsils of the district.
NDRF and SDRF teams take time to reach the spot for relief work in disaster incidents, which delays the start of relief work. In view of this, such a force has been constituted at the district level, which will be deployed in all the tehsils and will be able to give quick response.
read this also : The inspector who imposed the fine on the MLA had to bear the brunt, people protested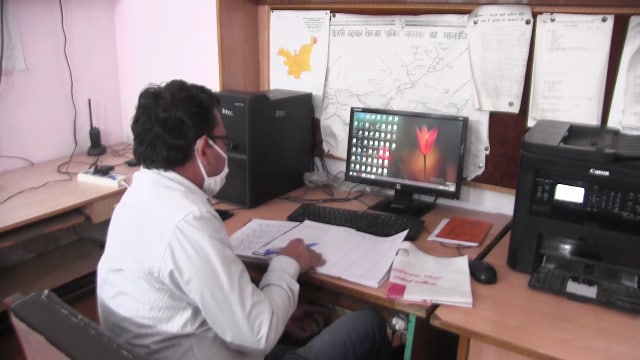 The situation in the entire district is being monitored from the control room.
When and how will DDRF respond?
The Ghansali, Narendranagar areas of Tehri district are most vulnerable from the point of view of disaster. Although the SDRF team is already present in Ghansali, due to the large and marginal area, sometimes it used to take a lot of time for the SDRF team to reach the remote areas, which delayed the rescue work. But with the deployment of DDRF teams in tehsils, rescue work will be done immediately in case of disaster, it has been claimed. The district is being monitored by the District Disaster Management Control Room in view of the disaster due to monsoon and the officers and employees have also been instructed to remain alert.
read this also : Alert: Rivers in spate in Uttarakhand, the land is slipping and the rocks are cracking
In case of any untoward incident in monsoon, the control room can be directed for quick response by informing the officials including DDRF team in the concerned area. District Disaster Management Officer Brijesh Bhatt says that the personnel involved in the DDRF team have been given training in disaster relief work etc.