offer to become a millionaire
If you also want to earn crores in a few hours, then you have a great offer. By 31 July 2021, you are getting a chance to earn 2 crores.
New Delhi. Who would not like to earn money nowadays. Everyone wants to earn maximum money with less effort. If you too want to earn crores in few hours (how to be a crorepati?) then you have a great offer. By 31 July 2021, you are getting a chance to earn 2 crores. This opportunity is being given by the country's largest petroleum company Indian Oil. Let's know everything about this offer…
Know what is the chance?
Actually, Indian Oil's 'Diesel Bharo, Inaam jeeto' offer is going on. In this offer, you have to get diesel filled from any Indian Oil Petrol Pump. By doing this, your name will be included in that list, out of which you will get a chance to win 2 crores. Any Indian citizen above the age of 18 years can take advantage of this offer. The company has given this information by tweeting.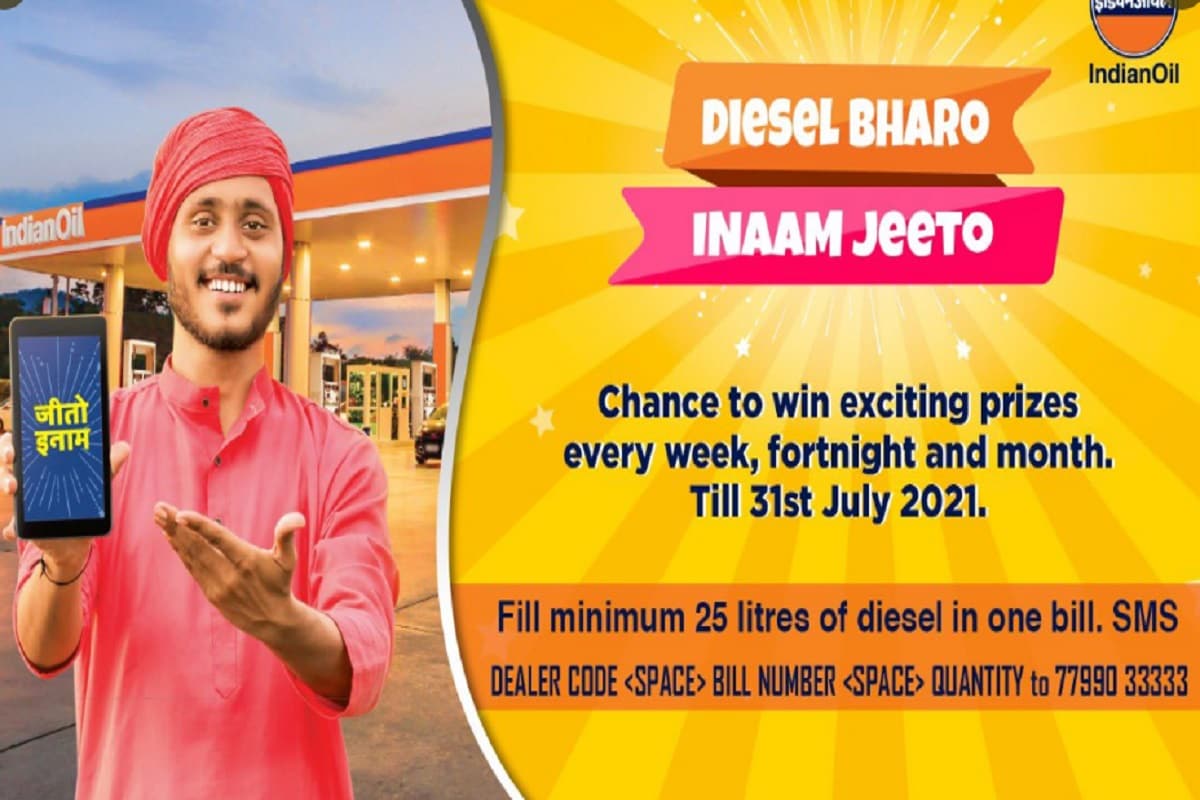 Also read- Air India will sell flats and properties! Buy house in 10 big cities including Delhi-Mumbai for ₹ 13.3 lakh, will also give special discount
How can I win 2 crores?
According to the company's tweet, Diesel Bharo, Inam Jeeto.. To be a part of the offer, you have to buy diesel of at least 25 liters or more at any of the IndianOil retail outlets. The condition is that it has to be bought in a single bill. Meaning you have to buy 25 liters of diesel in one go. There should not be separate bills for this. You will get complete information on the company's website.
Also Read – Attention SBI Customers! Do this work within 10 days or else you will not be able to do money transactions, account may be closed
You have to SMS
The single pretend bill you will get after buying 25 liters or more of diesel. It will have a bill number and dealer code on it. That code has to be SMS to the number 7799033333. To send a message to the company, you have to first type the dealer code, then you have to give space then type the bill number. After this, type quantity by giving space and send the number 7799033333.