An 11-year-old child is the youngest yoga teacher in China. He earns $ 16,000 (Rs 10.90 lakh) every month from this. Due to his yoga teaching, he has also become the richest person of his age in China.
China's national media People's Daily published a report about it some time ago. According to this, this child gives training to people in ancient Indian yoga. His name is Sun Chuang and his English name is Mike. He is quite popular in China. Sun is a resident of China's eastern province of Zhejiang. He is the youngest certified yoga teacher not only from China but also in the world.
Started learning yoga from two years
Sun's mother told China's national daily "China Daily" that her son began learning yoga at the age of just two when it was discovered that he had mild autism. The disease was detected when he was taken to the day care center when he was two years old.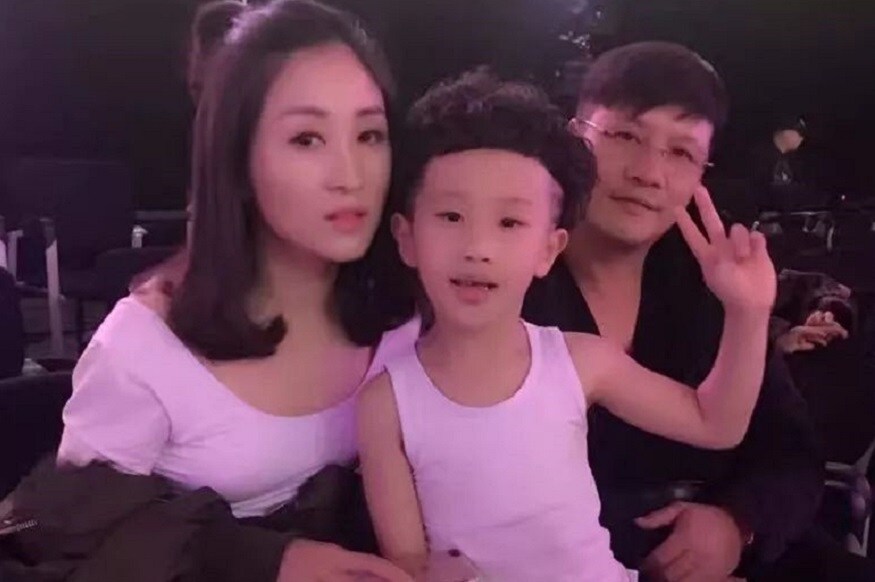 When Sun Chuang was 07 years old, he had become a yoga celebrity in China (Photo Credits: China Daily)
To prevent this disease, his mother took him to a yoga center. Within just a year, Sun started doing yoga very well. He emerged as a natural talent of Yoga. After two years, he also got rid of the disease of autism.
Photo of two-year-old Sun Chuang doing yoga. He does the most difficult yoga easily. People are surprised to see him.
Autism got relief from yoga
Researchers say that children's autism can be eliminated with certain yoga postures. With yoga, they start developing better mentally and physically.
A report came in the past on Sun also on China Radio International. It said, in order to bring Sun's life back on track, his mother also took a parental yoga training course. While doing this, he saw that his son had received a gift from God in yoga. Although Sun does not speak much, but every thing and every move of the yoga course is well remembered by him.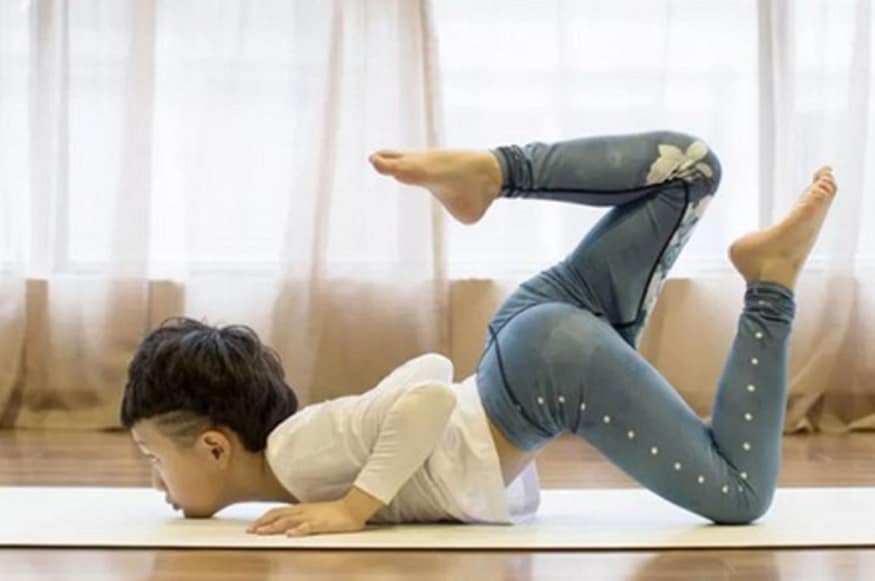 Sun Chuang in a difficult yoga pose, which requires tremendous balance.
became famous by the age of six
By the age of six, Sun gradually became famous due to his special talent. The local yoga center wanted to hire him. Sun has trained more than a hundred people in yoga.
Yoga is becoming popular in China
In fact, yoga has been becoming increasingly popular since the 2000s. Chinese people are very fond of it in view of fitness. According to a research paper Yoga Blue Book: China Yoga Industry Development released by the government last year, there are currently 10,800 registered yoga centers in China. Millions of people were learning yoga there.
When there was talk of recognizing Yoga as International Yoga Day, China supported India in the United Nations. This year too, thousands of people across China performed yoga on the International Day.