New Delhi.
bollywood actress
Mandira Bedi
A mountain of sorrows has broken like the house. Her husband Raj Kaushal died of a heart attack on Wednesday (Yesterday) morning. A laughing-playing family was shattered by the death of Raj. On one hand, where Mandira and her children are in shock, on the other hand, many Bollywood celebrities have mourned the death of Raj Kaushal. Meanwhile, a picture of Mandira and Raj is going viral on social media, which is their wedding, that is, this picture is 22 years old. Let me tell you, Mandira and Raj were married in the year 1999.
Ever since this picture has come on social media, people are getting very emotional after seeing it and expressing grief about Raj. According to media reports, this is from 1996, when Mandira Bedi went to audition for a show. At that time Raj Kaushal was Mukul Anand's chief assistant. For the first time both saw each other at this time. Mandira Bedi also worked in the film 'Dil Wale Dulhania Le Jayenge'. But Raj Kaushal once told in an interview given to the media that I had never noticed Mandira before.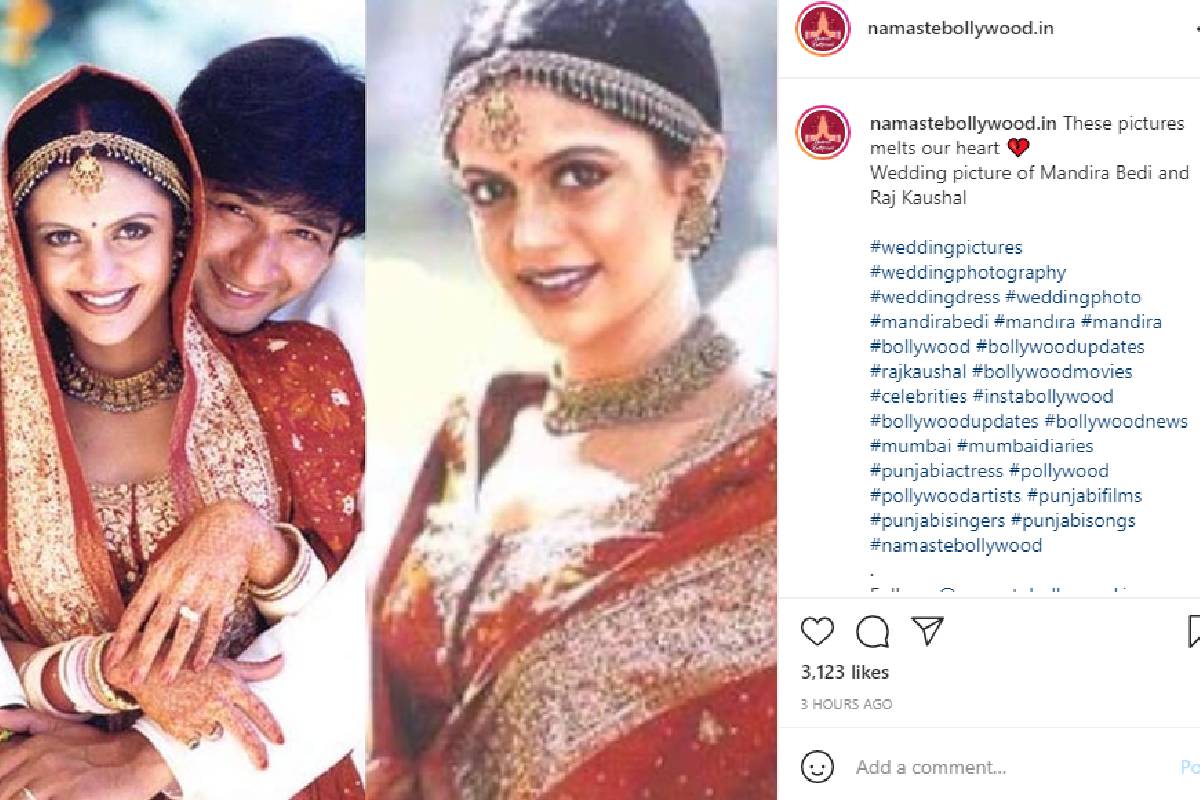 (Photo Credits: Instagram @namastebollywood.in)
The meeting gradually turned into love and then Mandira and Raj Kaushal decided to spend their lives with each other. While Mandira Bedi is very sensitive about her profession-career and looks from the beginning, Raj Kaushal was a clean and cool man of heart. Raj Kaushal's family was very happy to meet Mandira, then Mandira's family did not agree to this marriage at first, later agreed. Both got married on 14 February 1999. After 12 years of marriage, Mandira gave birth to son Veer. Last year Mandira Bedi and Raj Kaushal completed their family by adopting a girl child.