Dehradun.
A 5-year-old innocent girl was murdered after being raped in the capital of Uttarakhand. When the police found the body of the girl child from the forests of Premnagar, there was a sensation in the area. The accused Chunchun Mehto, who committed this heinous crime, has also been arrested by the police. It is being told that the accused had seduced the innocent and took away with him and after raping he killed him.
In fact, on Monday, the family members of the girl had reported missing in Laxman outpost of police station Kotwali city. According to the family members, the girl was playing outside the house and she went missing shortly after, when the girl was not found on inquiry in the neighborhood and around, the family lodged a complaint with the police. After the complaint of the relatives, the police started the investigation. After two days of search, the police saw the girl going with a man in the CCTV camera. After continuously following the various footages of the cameras, the police were seen going till the Premnagar area.
read this also: Uttarakhand: How the vehicle of development got derailed? 490 crores out of 500 crores remained useless!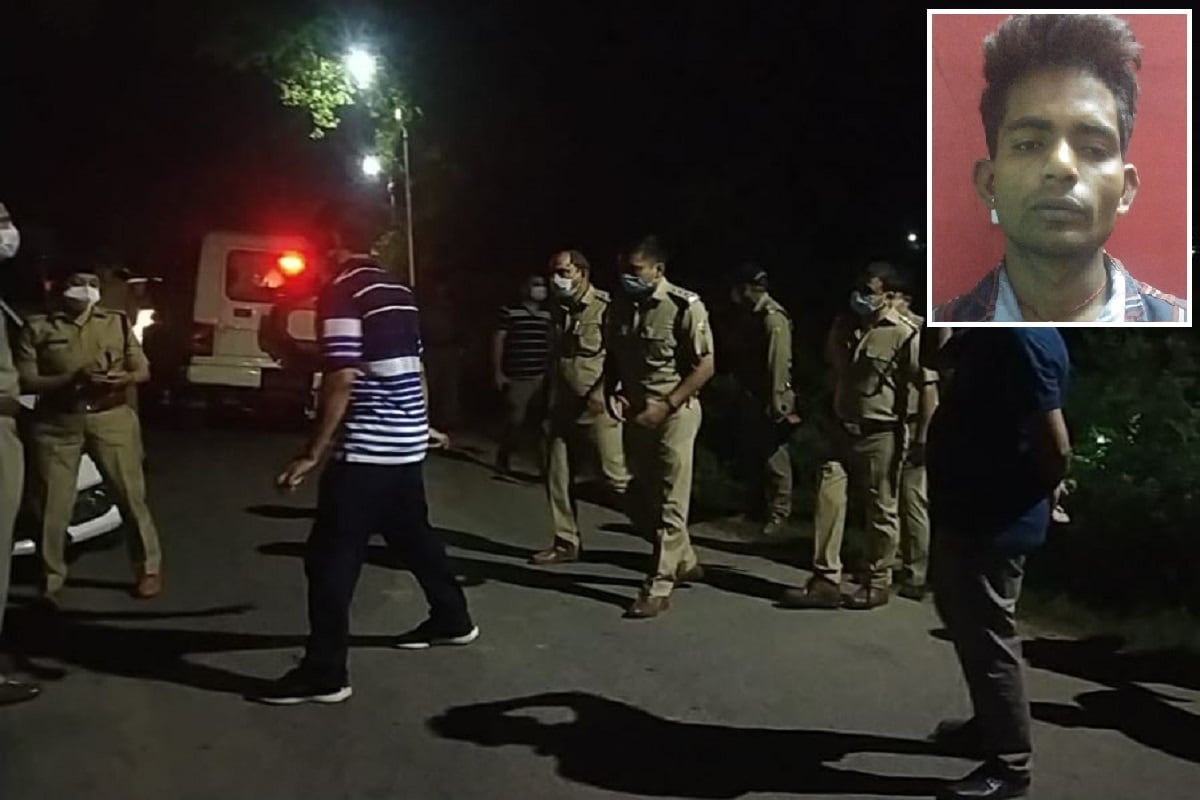 Dehradun Police recovered the girl's body from the jungles. (Rape and murder accused in inset).
As soon as the accused person was seen by the police in Premnagar area late in the evening, the police strictly inquired. Soon the accused confessed to the police that he had raped and murdered the girl and then hid the body in the forest. On the behest of the accused, the police recovered the body. According to the police, the accused Chunchun Mehto is a resident of Bihar and works as a laborer in Dehradun.